Reflections
[Home][Downtown][Reflections: 1 2][Angels Flight][Subway][Hollywood: 1 2][USC]
We visited the site where the Bible Institute of Los Angeles and the Church of the Open Door used to be. The Institute is now Biola University in La Mirada ( http://www.biola.edu/) They have a plaque with all the former Pastors C.O.D: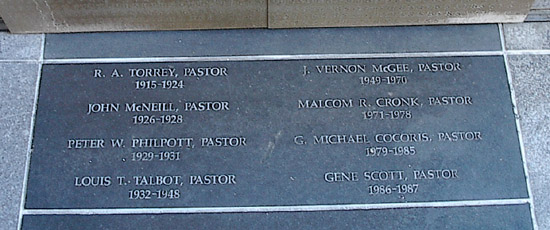 The former pastors of the Church of the Open door, plus Gene Scott.
(http://www.churchoftheopendoor.com/ and http://www.drgenescott.org/)
We had some fun looking at our reflections in the smooth granite there: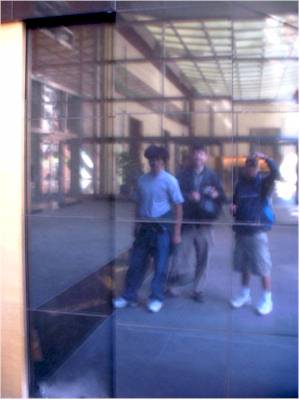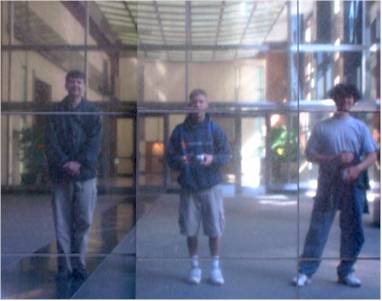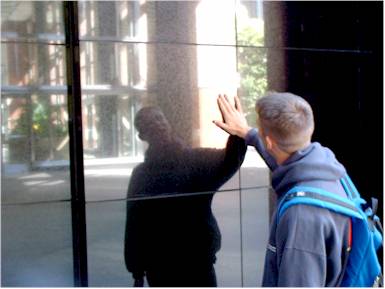 This reminded us of the famous painting at the Vietnam Memorial...
[Next: A Touching Moment]
[Home][Downtown][Reflections: 1 2][Angels Flight][Subway][Hollywood: 1 2][USC]

Created and maintained by Matthew Weathers. Last updated Apr 20, 2006.