Angel's Flight
[Home][Downtown][Reflections: 1 2][Angels Flight][Subway][Hollywood: 1 2][USC]
Angel's Flight connects Bunker Hill and the Water Court down to the Grand Central Market. It's quite a socio-economic contrast between the top and the bottom of this short railway. It's not currently in operation because someone died on it last year.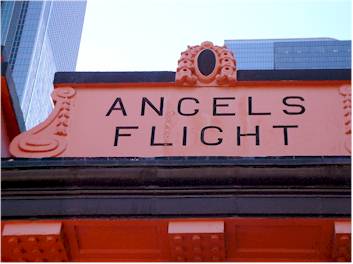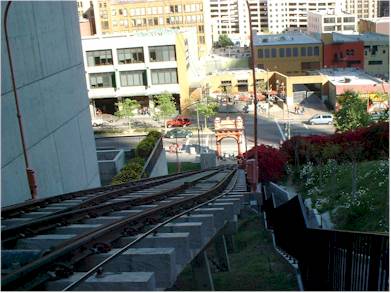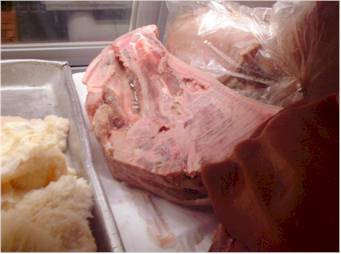 You can buy a hog's head at the Grand Central Market.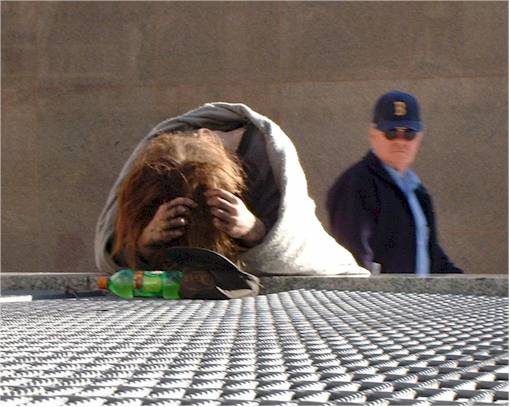 A homeless woman at the Pershing Square subway station.
[Home][Downtown][Reflections: 1 2][Angels Flight][Subway][Hollywood: 1 2][USC]

Created and maintained by Matthew Weathers. Last updated Apr 20, 2006.