Hollywood Page 1
[Home][Downtown][Reflections: 1 2][Angels Flight][Subway][Hollywood: 1 2][USC]
We ended our trip by driving down to Hollywood for dinner there. Here are some of the things we saw there.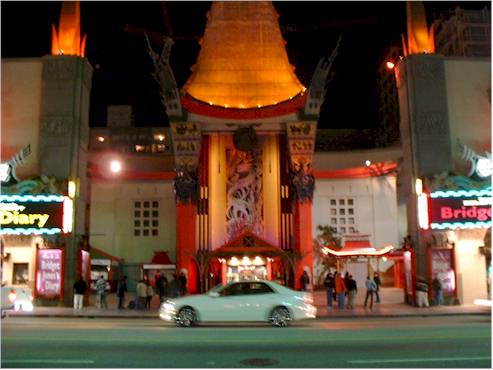 The Mann Chinese Theater from across the street.
We went inside the Hotel Roosevelt: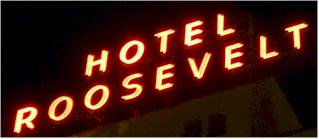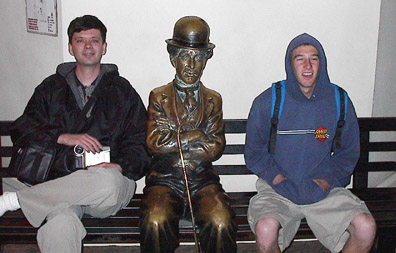 There's a statue of Charlie Chaplain in the hotel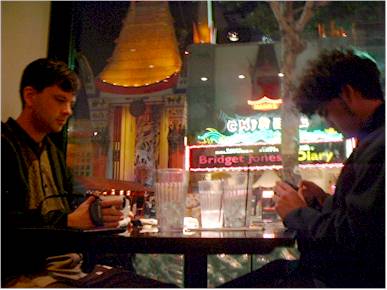 [Next: Hollywood Page 2]
[Home][Downtown][Reflections: 1 2][Angels Flight][Subway][Hollywood: 1 2][USC]

Created and maintained by Matthew Weathers. Last updated Apr 20, 2006.