Reflections -- A Touching Moment
[Home][Downtown][Reflections: 1 2][Angels Flight][Subway][Hollywood: 1 2][USC]
Seeing our reflections in the granite near 6th & Hope street downtown reminded us of the famous painting of the Vietnam Memorial.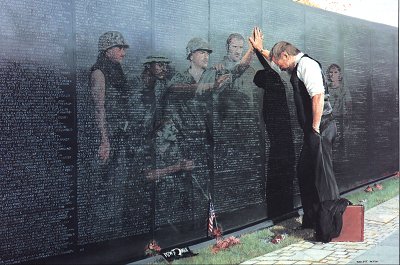 Reflections by Lee Teeter
We had our own touching moment at the granite there by where the Bible Institute of Los Angeles used to be, remembering all the students who had preceded us in the decades the school was downtown: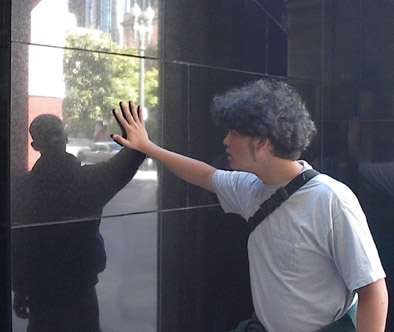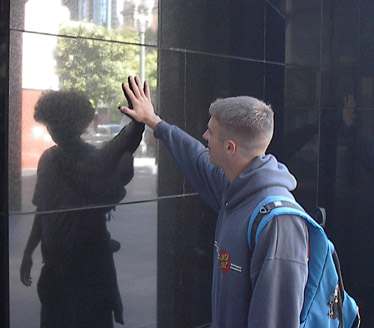 [Next: Library]
[Home][Downtown][Reflections: 1 2][Angels Flight][Subway][Hollywood: 1 2][USC]

Created and maintained by Matthew Weathers. Last updated Apr 20, 2006.