Scenes of Tlapa
Thursday, January 3, 2002
We took a walk around Tlapa. Here are some pictures of the main church in town: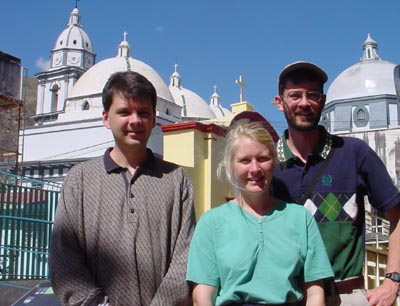 Matthew, Kristen, Andy Weathers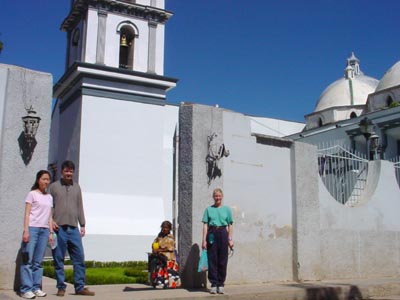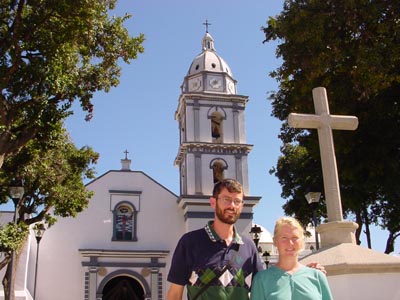 This is what a typical street looks like in town: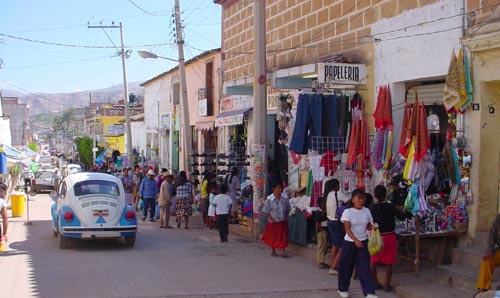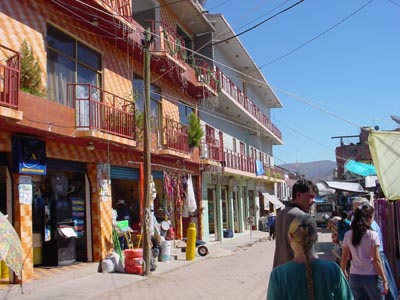 Joel's chopping up a huge squash we had for dinner that night: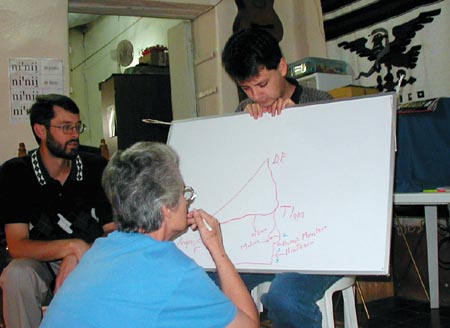 Here we are planning possible trips to the mountain. We went on a long day trip the next day.
Meanwhile that night, back at home in Los Angeles, my VCR, which was set to tape E.R. started taping it, but ran out of tape after 5 minutes. So when I sat down to watch after I got back, I only got to see the first 5 minutes.

[Back: Tlapa Market]

Created and maintained by Matthew Weathers. Last updated Jan 18, 2002.