Jan 8 in Tlapa
Jan 8, 2002. We spent most of the day in Tlapa. Here are some more pictures around the house in Tlapa.
| | |
| --- | --- |
| This is how trash is collected in Tlapa | Looking at the new Sony MiniDisc recorder we brought |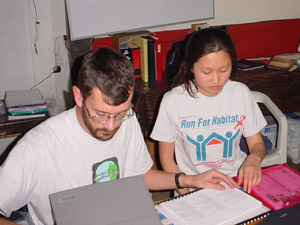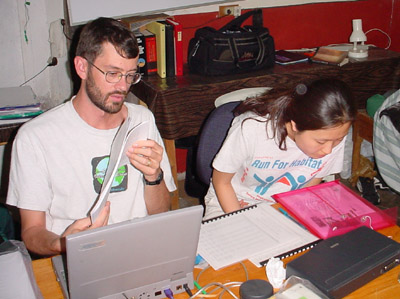 Andy and Faith printing out Faith's newsletter.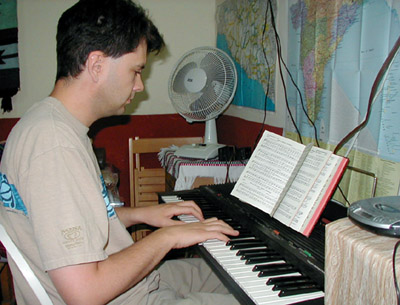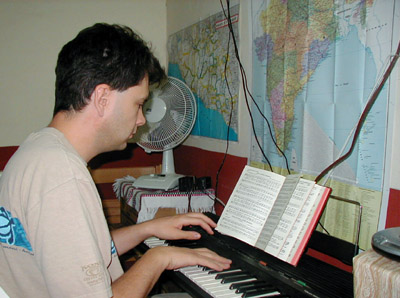 Matthew playing the electronic piano
The tile in the kitchen and livingroom is probably 50 or 60 years old:

Above: Living Room tile

Left: Kitchen
In the late 60's and early 70's, they sprayed DDT in every house, to kill all the mosquitos and eliminate malaria. It worked. Here are the notices still on the door: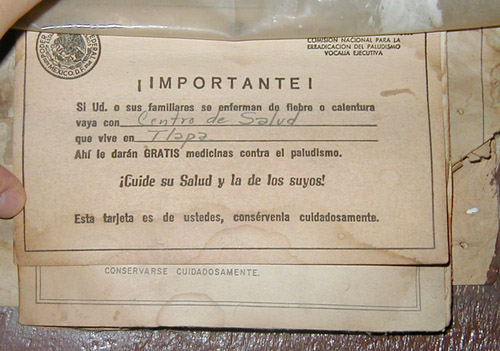 [Next: Picnic by Tlapa]

Created and maintained by Matthew Weathers. Last updated Feb 2, 2002.