Dad & Mom's House in Tlapa
Most of the day Monday, January 7th, 2002, we stayed in Tlapa. Here are some pictures that show most of Dad & Mom's house there.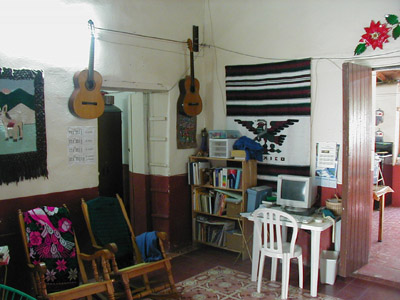 Living room. Door on left goes to Dad's office. Door on right to kitchen.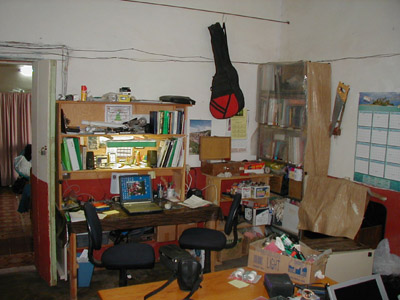 Dad's office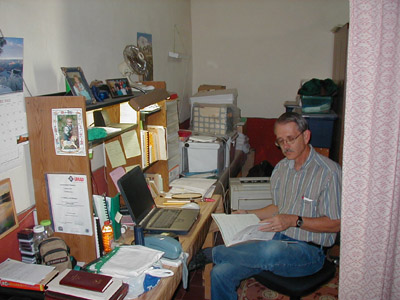 Dad, sitting in Mom's office, next to their bedroom.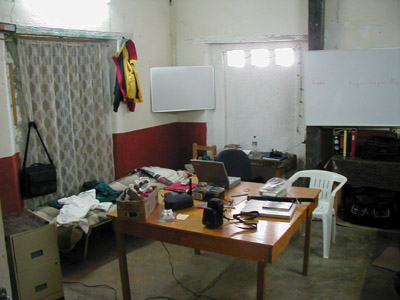 More of Dad's office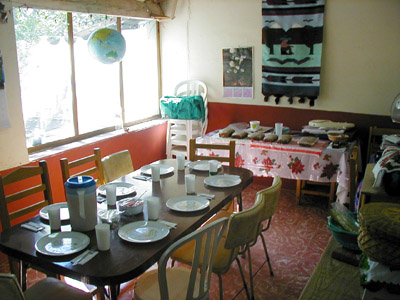 The dining room.
The back yard.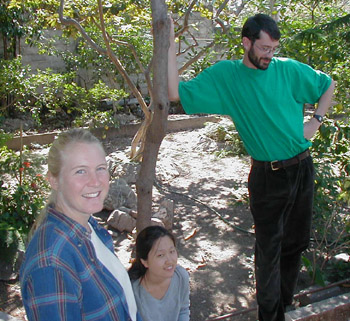 Kristen, Faith, Andy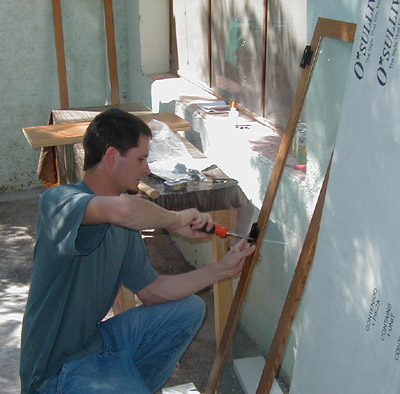 Joel assembling a bookshelf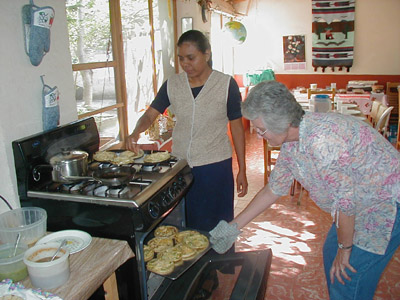 Inocencia and Mom cooking lunch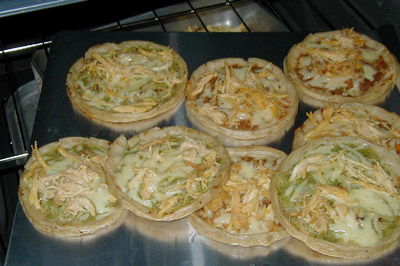 Picados for lunch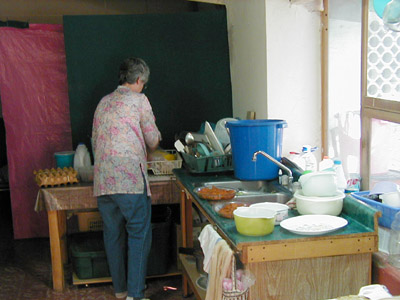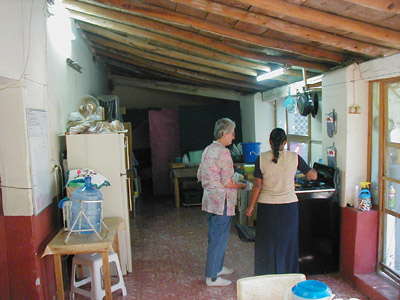 The kitchen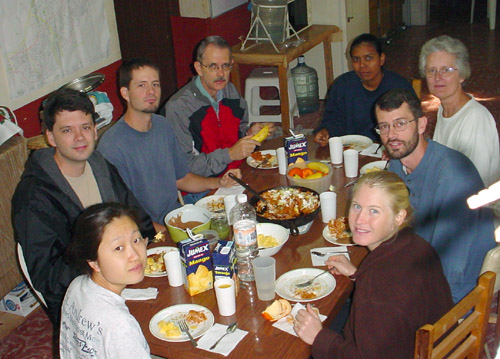 Breakfast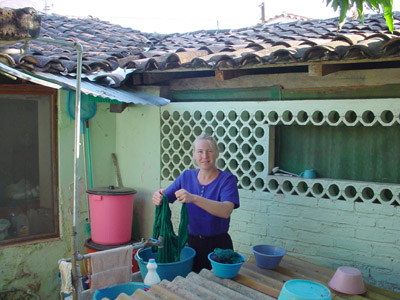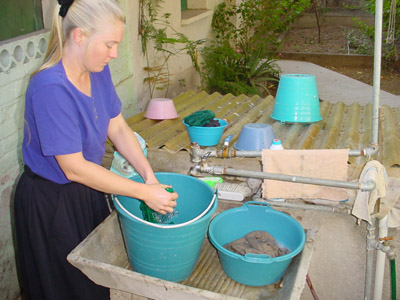 Washing clothes in the back yard.
[Next: Jan 8]

Created and maintained by Matthew Weathers. Last updated Feb 2, 2002.