Trip Downtown with Brian & Jeff
[Library][Bonaventure][Wells Fargo][Subway][Misc][Us Page 1][Us Page 2]
(See Main Downtown Picture Index)
On July 15, 2001, a Sunday afternoon, I took a trip downtown Los Angeles with Brian Pedigo and Jeff Rea. Brian brought along his high-quality digital camera and took a lot of pictures of the buildings and scenery there. These pages (except this one) have lots of high-quality pictures on them, so I don't recommend viewing them without a high-speed connection to the internet or on CD-ROM.

Here's what we did while we were there: We stopped by USC for a little while, then parked right downtown at 6th and Hope street (Only $3.00 for all day parking on Sunday). We walked through the Central Library to the Bonaventure Hotel.

Some pictures of the Central Library and the Library Tower
We went from the Bonaventure Hotel across the YMCA bridge, then to the Wells Fargo Plaza, and on to the Water Court.

The we walked down the steps next to Angel's Flight (it's closed) to the Central Market. From there, we walked to the Subway station and rode to Hollywood.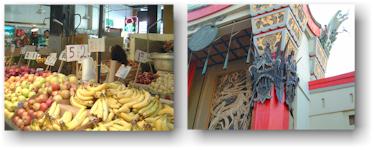 Some pictures of the Market, Subway, and Hollywood.
I know Brian and Jeff from Biola, they had lived in Los Angeles for several years but never been on the subway. Most of the above pictures are just of the scenery we saw. The following link has pictures with the three of us in them: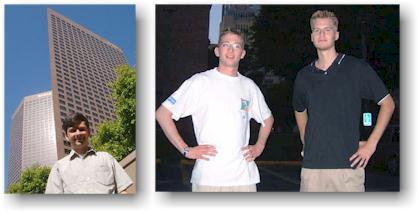 Some pictures of the three of us. Page 1 and Page 2.
Also, some miscellaneous pictures of buildings.
Here's a map of downtown Los Angeles that shows where we went that day: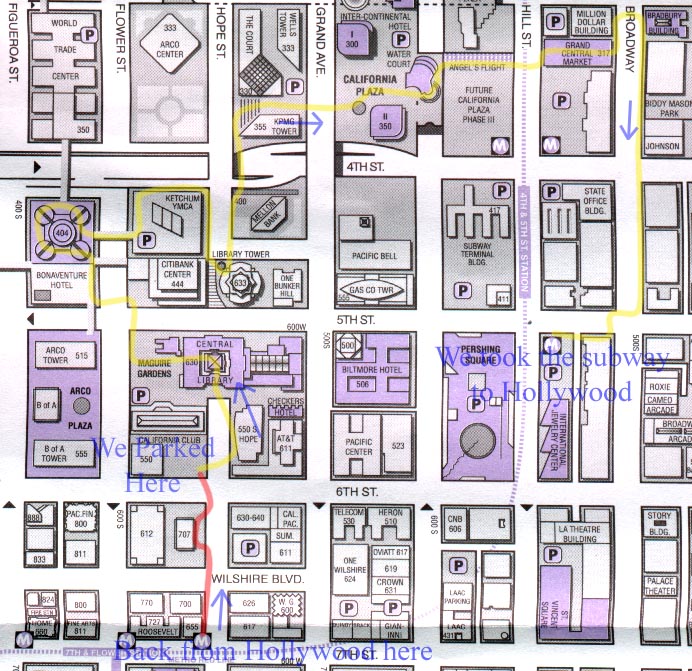 See a PDF Version of this map: dcd_downtown.pdf
Update March 2006: Recently, several people have been asking about the source of the above downtown map. I got this map in 2001 from the concierge desk at the Biltmore Hotel, then scanned the above portion of it for this page. I recently found it again. It says (c)1999 The Potentia Group on it, but I couldn't find an electronic copy of this map anywhere online, or any mention of the company. Another good map, which is similar, available at Triple-A, called "Guide to Downtown Los Angeles", and created by the Automobile Club of Southern California. So if you're a member, you could pick up one of those.

Update 2: I found a PDF version of the above map.

Created and maintained by Matthew Weathers. Last updated Apr 20, 2006.