Trip Downtown -- Bonaventure Hotel
[Back][Library][Bonaventure][Wells Fargo][Subway][Misc][Us Page 1][Us Page 2]
Pictures in and around the Bonaventure Hotel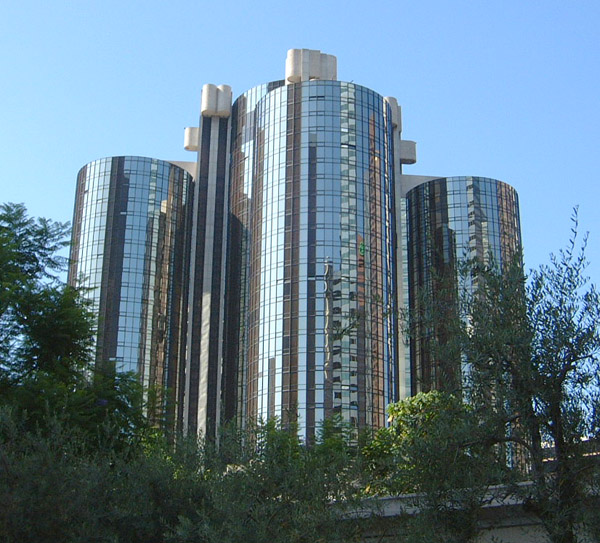 The Westin Bonaventure Hotel


Looking down the crack between the elevator and the building. The glass elevators run outside the building.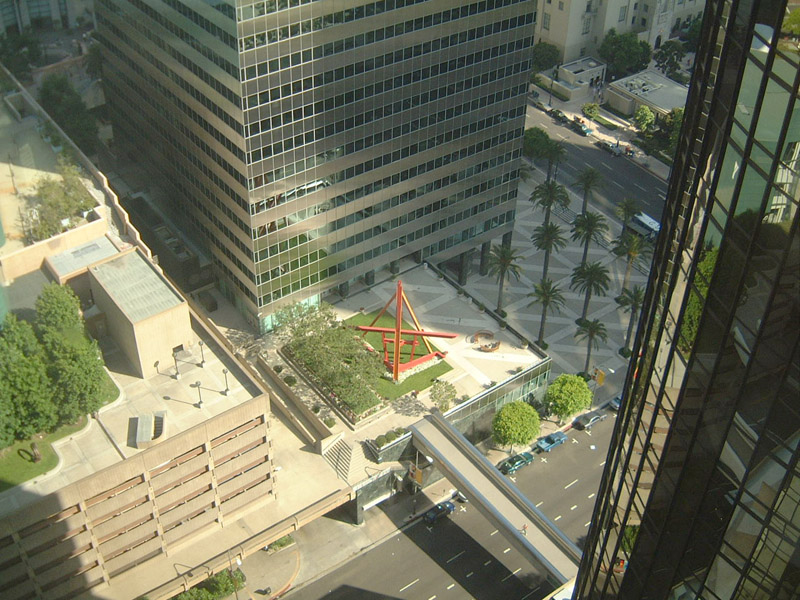 Looking down on Flower & 5th and the CitiBank Center from the Bonaventure elevator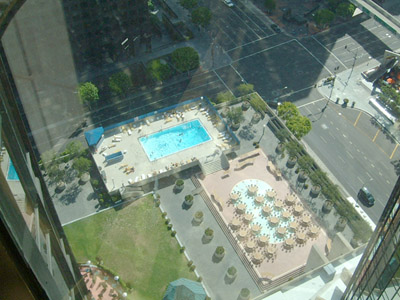 5th & Figueroa from the Bonaventure elevator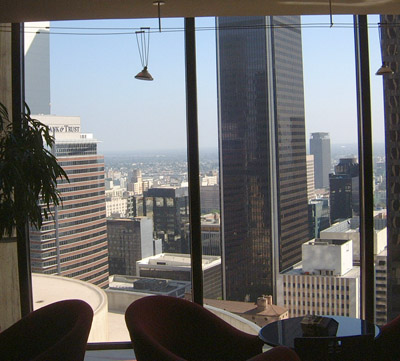 View from the rotating Bar -- looking towards 6th & Hope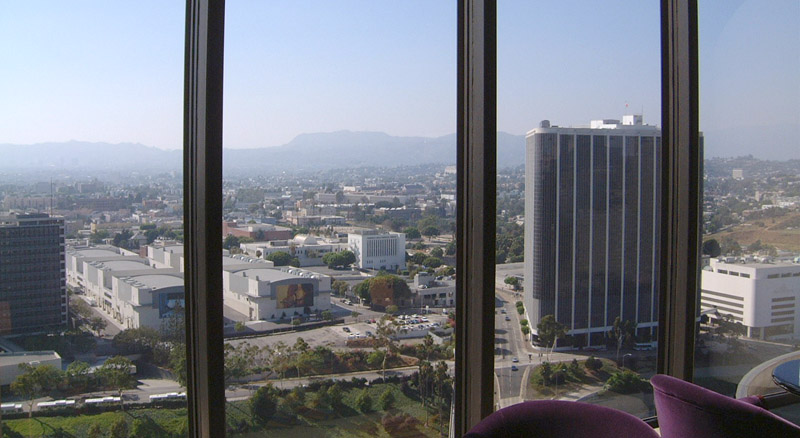 View from rotating bar
[Back][Library][Bonaventure][Wells Fargo][Subway][Misc][Us Page 1][Us Page 2]
(All pictures taken July 15, 2001)

Created and maintained by Matthew Weathers. Last updated Apr 20, 2006.