Trip Downtown -- Wells Fargo & KPMG
[Back][Library][Bonaventure][Wells Fargo][Subway][Misc][Us Page 1][Us Page 2]
Near 4th & Hope in downtown Los Angeles.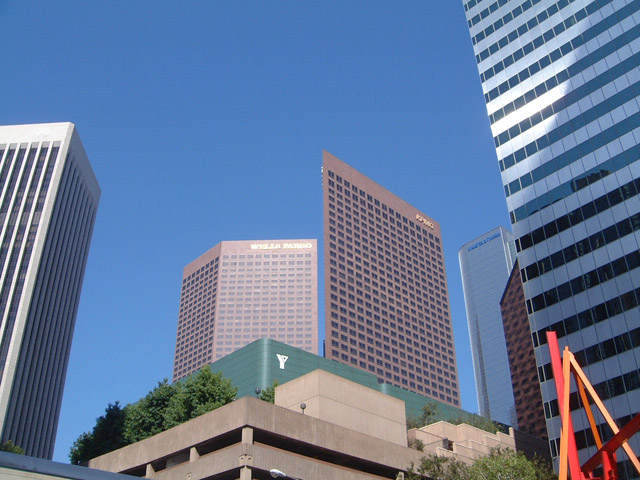 Looking towards 4th & Hope from 5th & Flower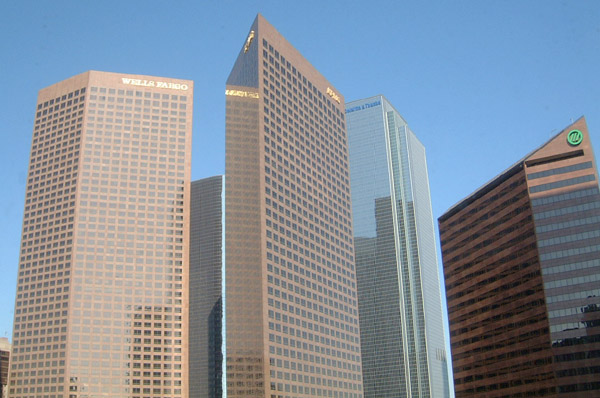 View from Bonaventure Hotel elevator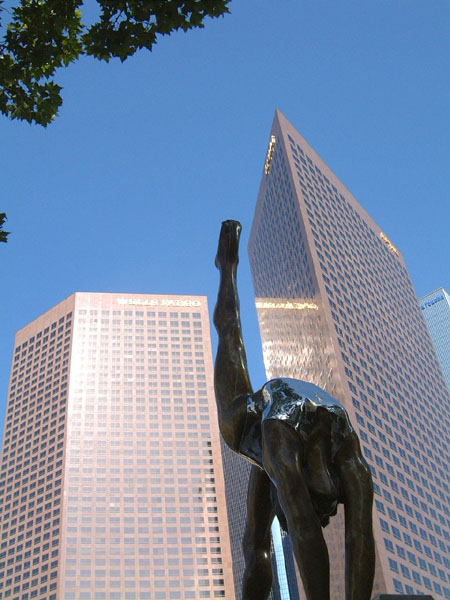 Statue in front of YMCA
The angles in these buildings create an interesting optical illusion when viewed at the right angle. The building looks as if it were just a few inches thick.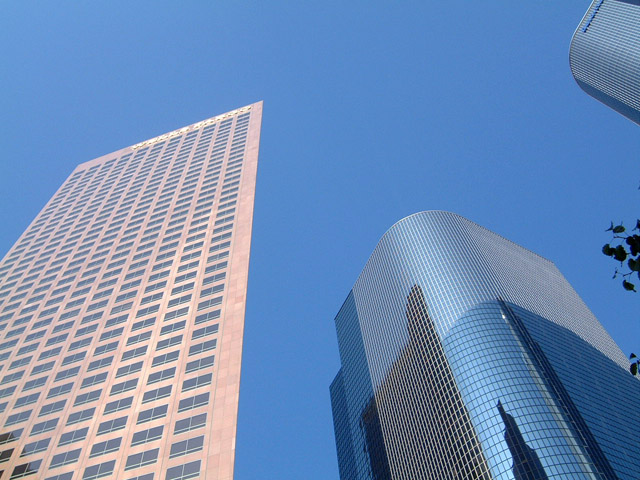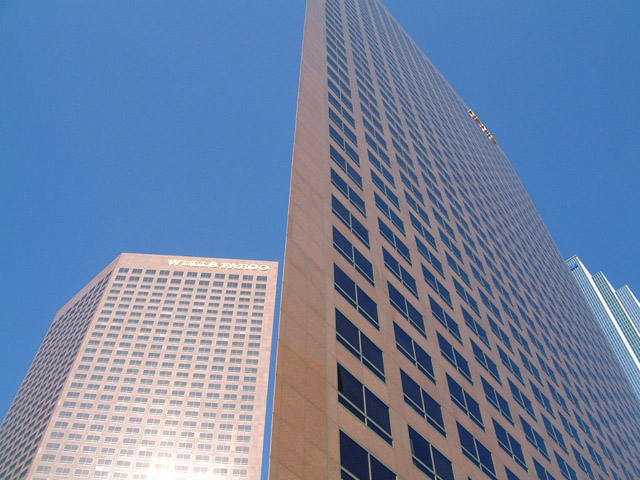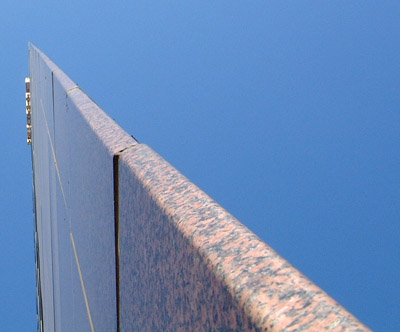 Looking up the edge of the KPMG building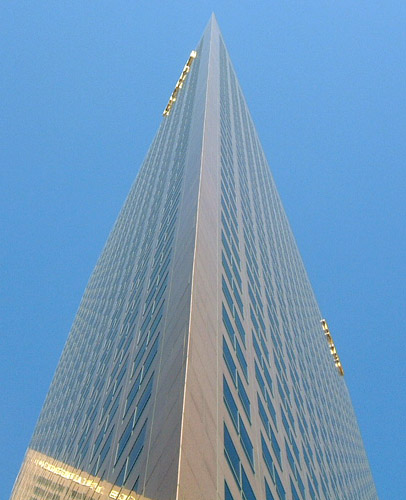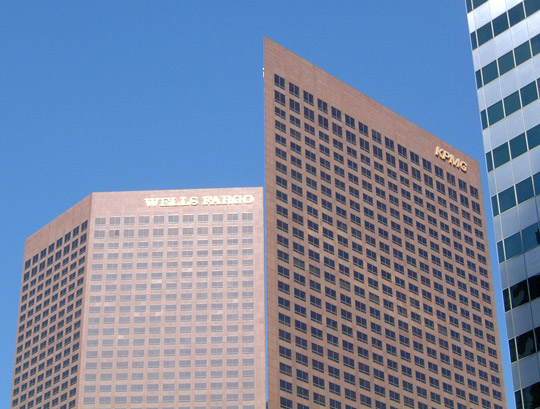 [Back][Library][Bonaventure][Wells Fargo][Subway][Misc][Us Page 1][Us Page 2]
(Pictures taken July 15, 2001)

Created and maintained by Matthew Weathers. Last updated Apr 20, 2006.