Trip Downtown -- Library Area
[Back][Library][Bonaventure][Wells Fargo][Subway][Misc][Us Page 1][Us Page 2]
Here are some pictures of the area just north of 6th & Hope -- the downtown Central Library and the Library Tower, currently the tallest building in Los Angeles. (Update, March 2009: the "Library Tower" is now called the "US Bank Tower")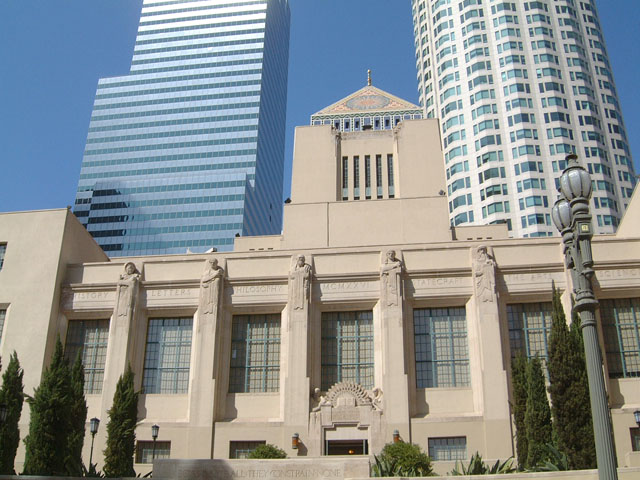 Central Library with the CitiBank Center (left) and Library Tower (right) in the background.
Along the top is written: History Letters Philosophy MCMXXVI (1926) Statecraft The Arts Science
At the bottom it says: BOOKS INVITE ALL : THEY CONTSTRAIN NONE

Central Library and Library Tower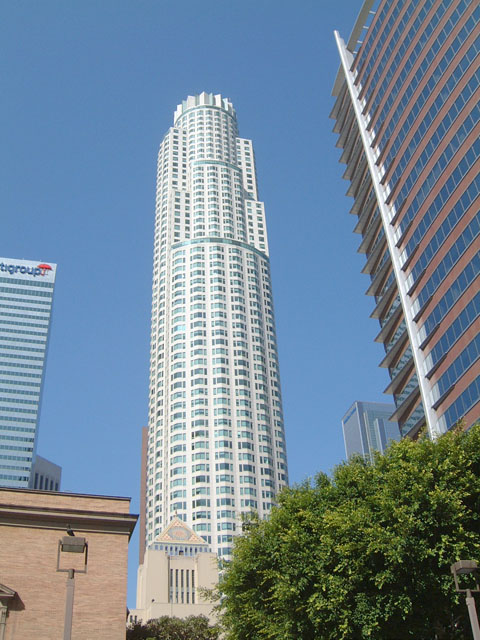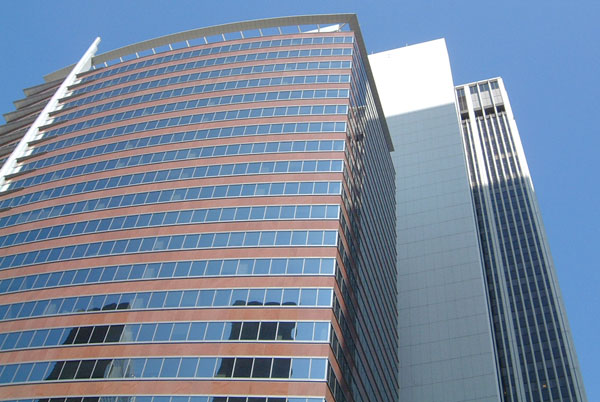 California Bank, which stands on the site where Biola University and Church of the Open Door used to be.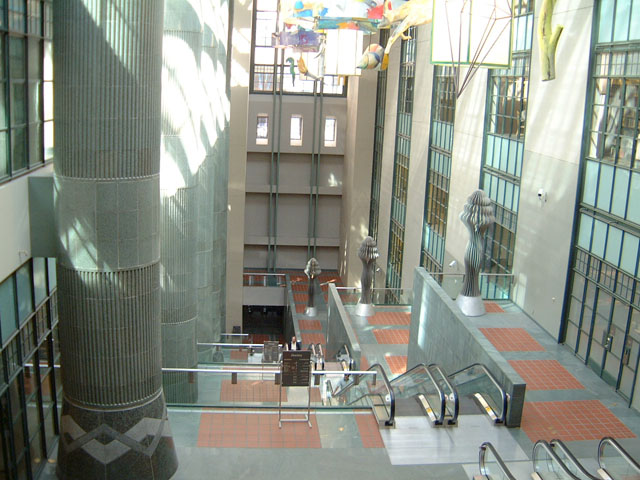 Inside the atrium of the Central Library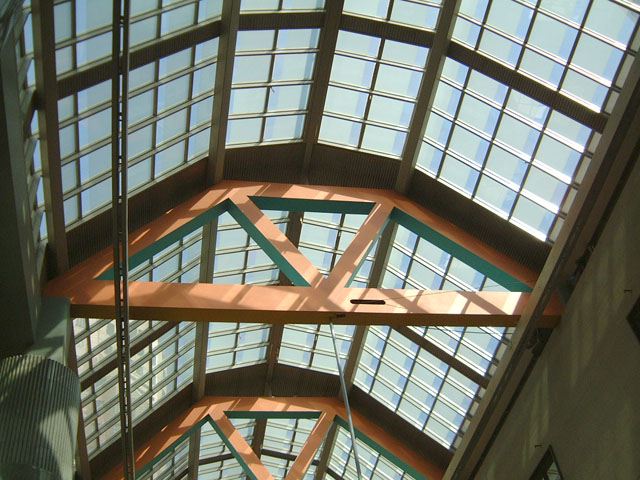 The ceiling of the Central Library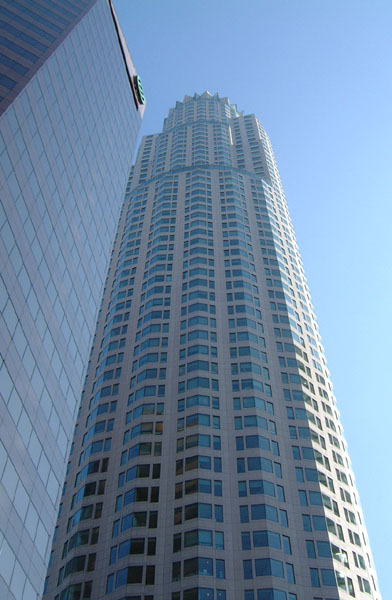 The Library Tower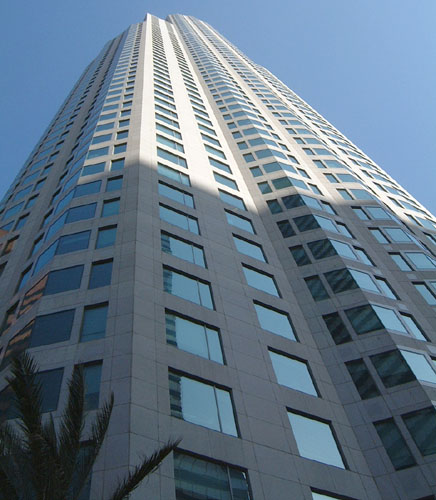 | | |
| --- | --- |
| | CitiBank Center, Library Tower |
[Back][Library][Bonaventure][Wells Fargo][Subway][Misc][Us Page 1][Us Page 2]
(All pictures taken July 15, 2001)

Created and maintained by Matthew Weathers. Last updated Mar 25, 2009.