Downtown Zócalo - Mexico City
The Zócalo of Mexico City is the nation's political, cultural, financial, and religious center. The National Palace is on one side. The National Cathedral is on another side.

My family went there before picking me up from the airport. We also drove by there a couple times in the next few days: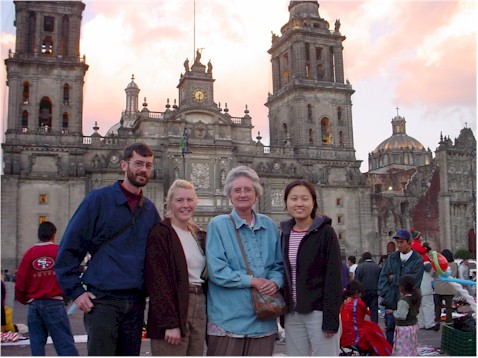 Andy & Kristen Weathers, Esther Weathers, Faith Nam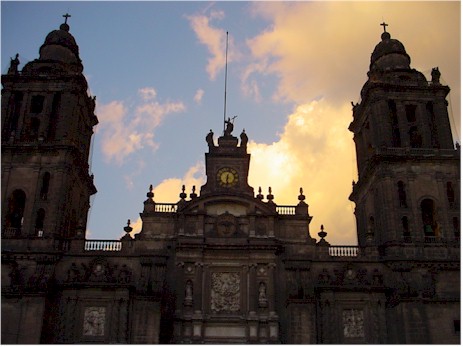 The National Cathedral at dusk
Some of the Christmas lights, Dec 31, 2001: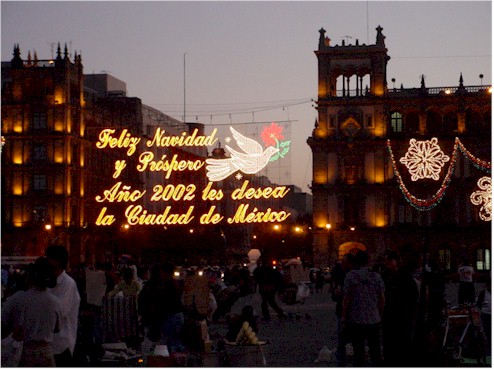 "Feliz Navidad y Próspero Año 2002 les desea la Ciudad de Mexico"
Translation: "A Merry Christmas and Prosperous Year 2002 the City of Mexico desires for you"
We drove by again later, on January 1, 2002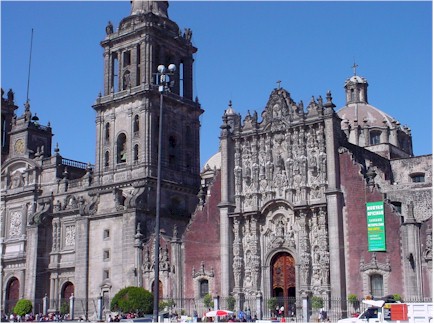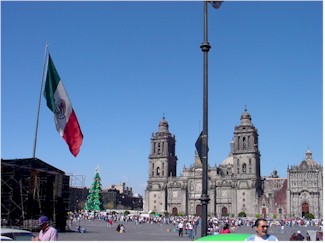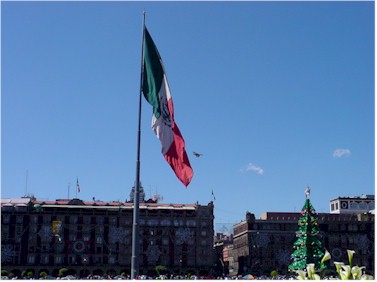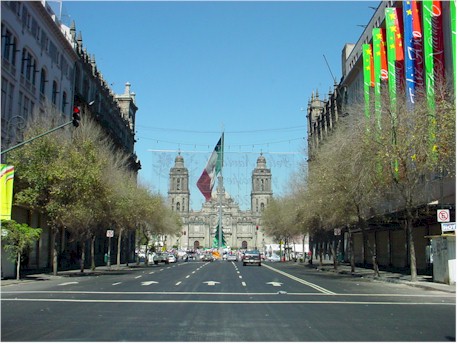 This is a rare scene. Usually the streets are much more crowded. But Jan 1 is a national holiday.

Created and maintained by Matthew Weathers. Last updated Jan 17, 2002.