The Old SIL Center at Tlalpan
Before our trip to the pyramids, we went by the old SIL center at Tlalpan. It was in use from 1970 to 1989. We took a bunch of pictures because we have pictures of us in the same places as kids, and we lived here for a little while in the 1970's.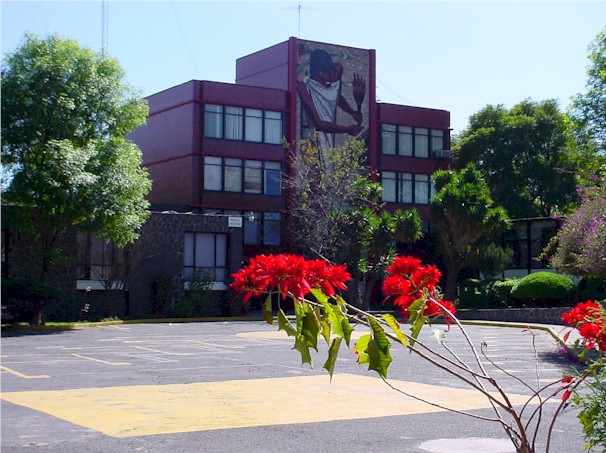 The Mural. Bringing light to the darkness.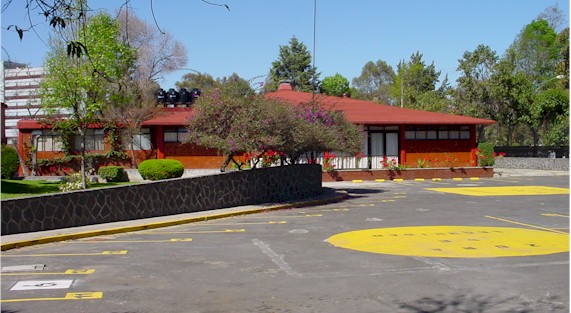 The front parking lot with the old cafeteria in background.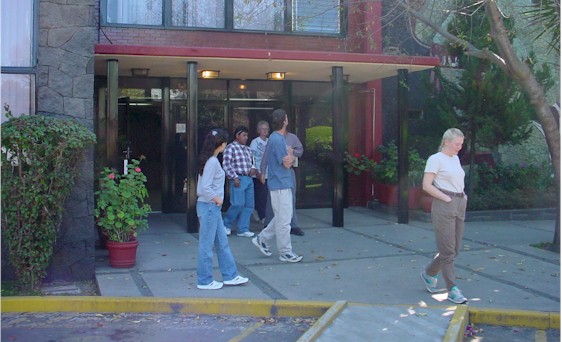 Outside the main reception entrance.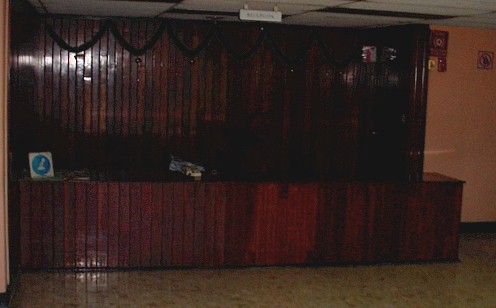 The old reception desk. It looks like they have the original furniture, too.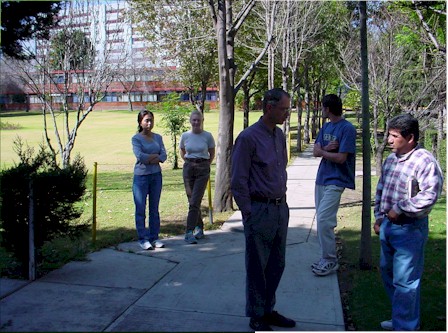 Standing by the old posada building, center lawn in the background.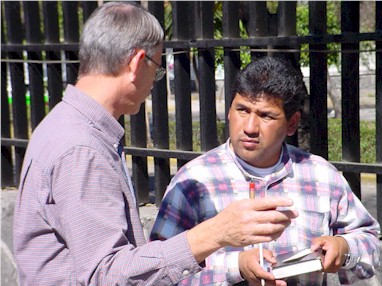 Dad, explaining the history of the site to the current guard.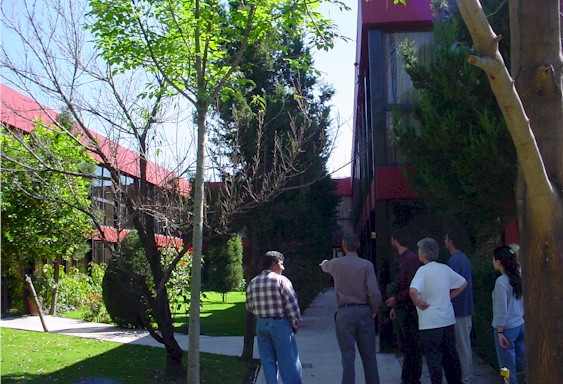 The courtyard of the posada building.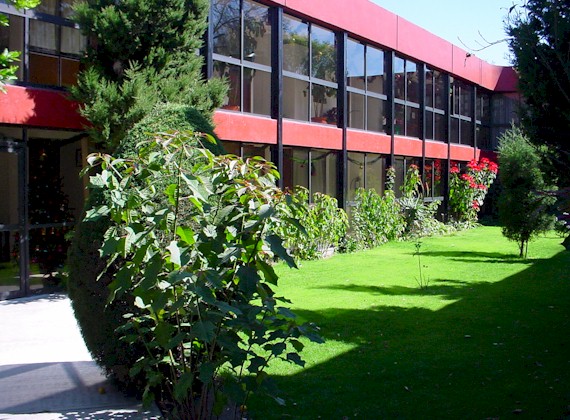 In the middle of the whole complex was a huge lawn where we used to play as kids: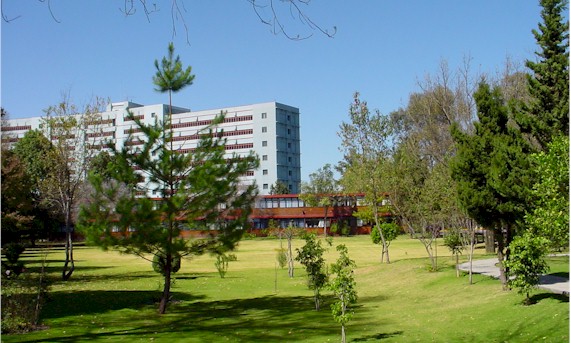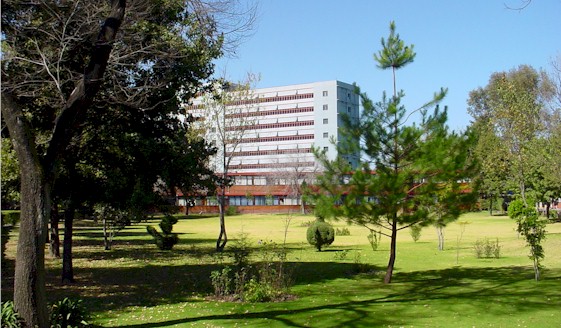 We took several family portraits in front of the mural in the 1970's, so we took some more on this visit:
[Next: Portraits at Old SIL Center]

Created and maintained by Matthew Weathers. Last updated Jan 17, 2002.