Museum of Anthropology
Thursday, Jan 10, 2002. Dad, Joel, Matthew, Andy & Kristen rode the metro downtown. We went to the museum of Anthropology then shopping in the Artisan market. Here are some pictures of the museum.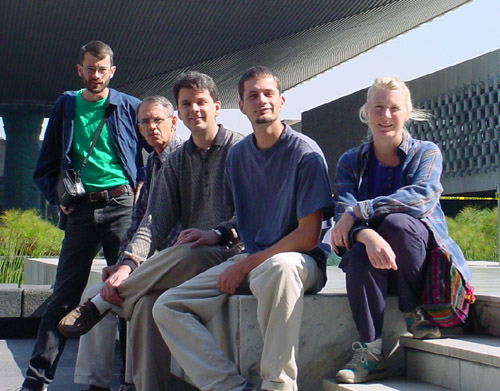 Andy, Mark, Matthew, Joel, Kristen.
Museum courtyard.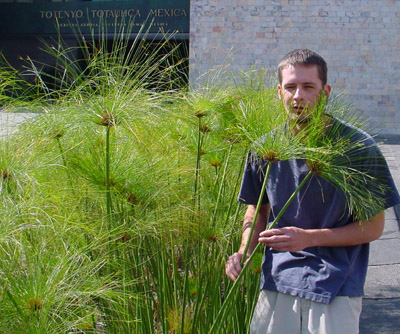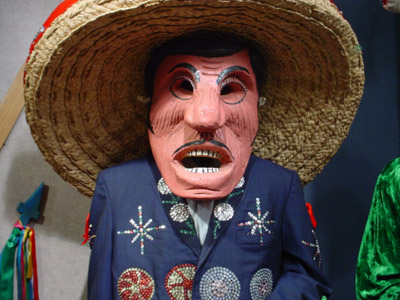 Andy labeled this: "Looks Like Joel"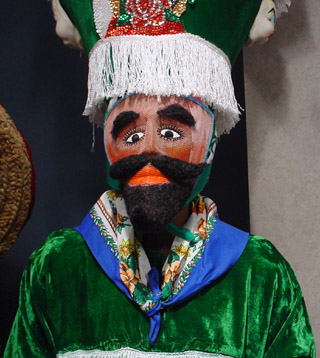 And this one: "Looks Like Andy"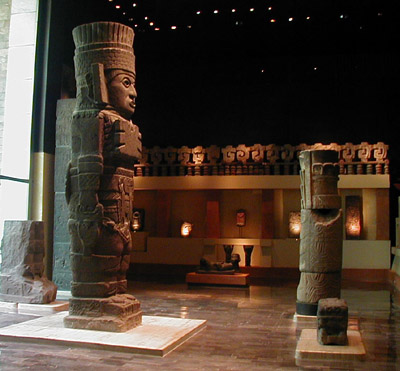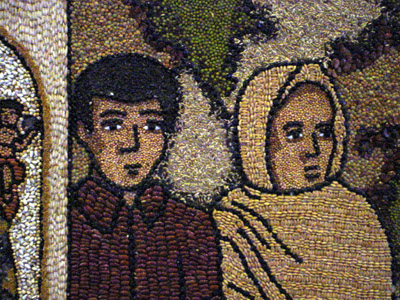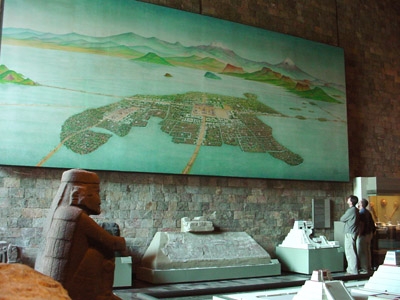 A mural depicting the city of Mexico City at the time of the conquest.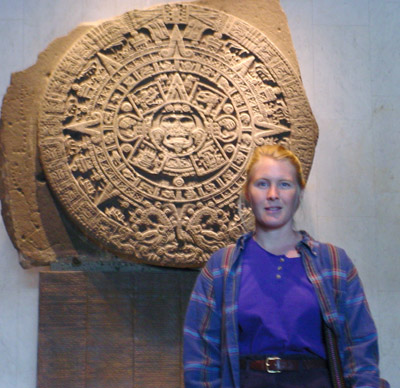 Kristen with the Aztec Calendar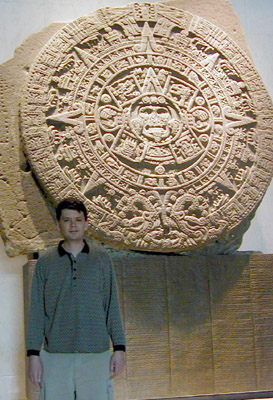 Matthew with the Aztec Calendar
The Covarrubius Mural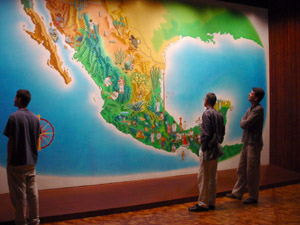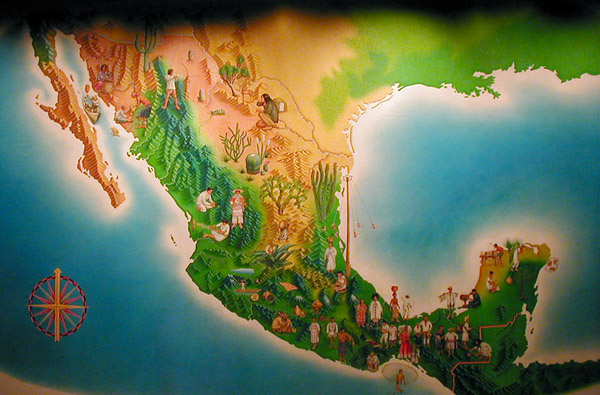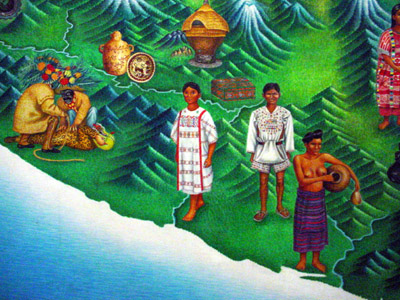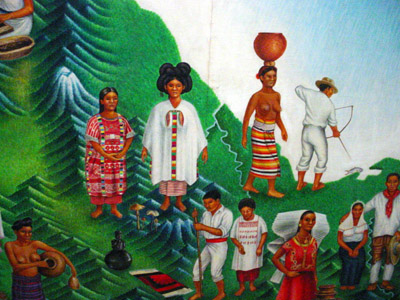 The English caption by this mural
In 1963, referring to the construction of this museum Luis Covarrubias, the painter, depicted in this mural some of the subjects in which Ethnography was engaged at that time and that could be represented in plastic form: economical activities, apparel, dances, types of housing. All of them within the geographical realm in which they were taking place. The exhibition, from where this work was taken, placed its elements in their historical context and performance within the social, political and religious institutions, many of which last until our days.

This represents then, the particular vision of the artist, based on the Ethnography found at that time, which perceived Indian Peoples as isolated groups within the national context.

However, during the last five decades of the 20th century, the advancement of Ethnography has forced to consider those ethnic groups as constituent parts of the ethnical and cultural diversity of Mexico.
[Next: Artisan Market]

Created and maintained by Matthew Weathers. Last updated Feb 2, 2002.