New Years Breakfast in Tlalpan
New Years Day. Here are some pictures of us eating breakfast before our trip to the pyramids. Afterwards, we enjoyed the view of the volcano from the roof.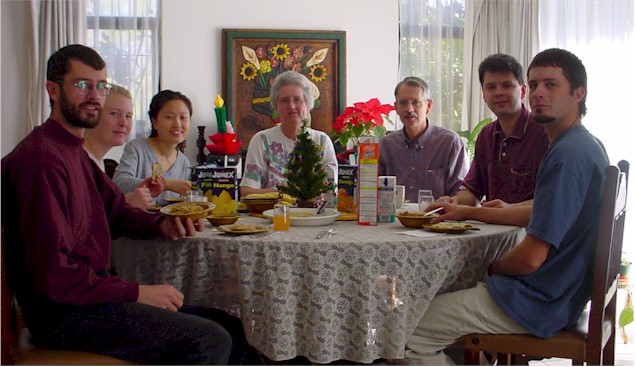 Andy & Kristen Weathers, Faith Nam, Esther & Mark Weathers, Matthew, Joel
There's still room for David & Lisa & family.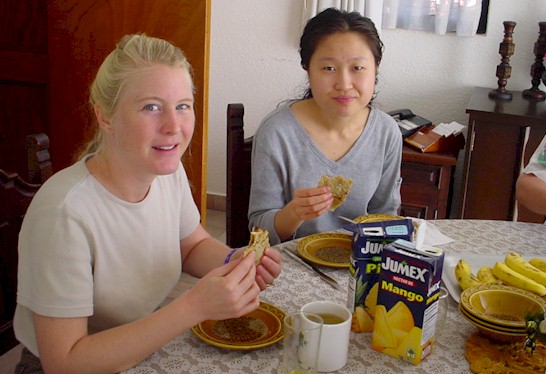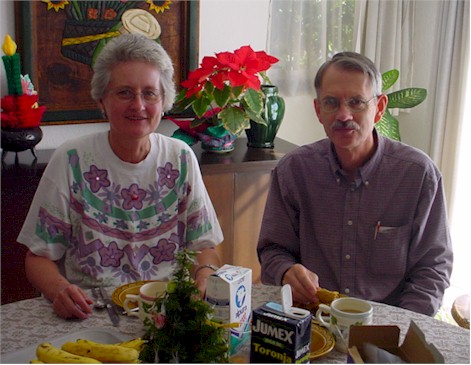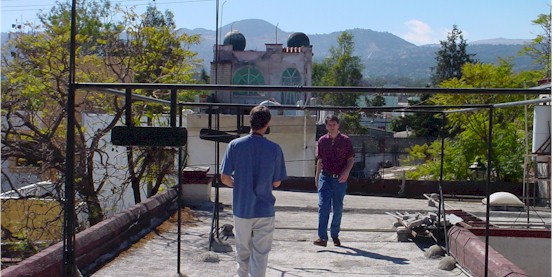 Looking around on the roof.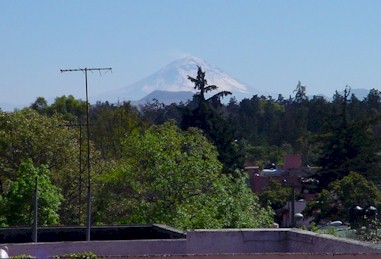 View of Popo, the volcano near Mexico City

Created and maintained by Matthew Weathers. Last updated Jan 17, 2002.