Mexico Trip
In January 2001, my brother Joel and I flew to Cancún, where my parents met us there. We spent a few days there, then drove back to Mexico City, visiting some places along the way. This was a year before our January 2002 Mexico Trip, when Andy & Kristen came along.

Itinerary

Saturday, Jan 6th. Joel and I flew through Houston to Cancún, arriving at 6:00pm, and spent the night in the Hotel Calinda in downtown Cancún.

Sunday, Jan 7th. We went to a Spanish church, then found the Paradise Beach Club Hotel, and stayed there for the rest of the time we were in Cancún.

Monday, Jan 8th. Drove to Isla Mujeres, visited Garrafón park (swimming and snorkeling).

Tuesday, Jan 9th. Boat trip to Isla Mujeres, more snorkeling.

Wednesday, Jan 10th. Trip to Xcaret water park, where we went snorkeling again and went down the underground river.

Thursday, Jan 11th. Cancún to Mérida. We spent some time at the Chichen-Itza Mayan ruins.

Friday, Jan 12th. Mérida to San Cristobal. We drove most of the day, but spent a little bit of time visiting Palenque.

Saturday, Jan 13th. San Cristobal to Mitla. We visited San Cristobal some before leaving at noon, then arriving in Mitla around midnight.

Sunday, Jan 14th. We spent the day in Mitla, going to a Spanish church service, then a potluck at the SIL center. We saw the Ruins of Mitla. Then we went to a museum an a church in Oaxaca.

Monday, Jan 15th. Mitla to Mexico City. We left early so we could meet some friends in Tehuacan for breakfast, then spent that evening in downtown Mexico City.

Tuesday, Jan 16th. Our tourist day in Mexico City. See Mexico City and Mexico City 2.

Wednesday, Jan 17th. Flew back to Los Angeles.

I also have some pictures of our traveling across Mexico.

The first day. Joel and I arrived in the Cancún international airport.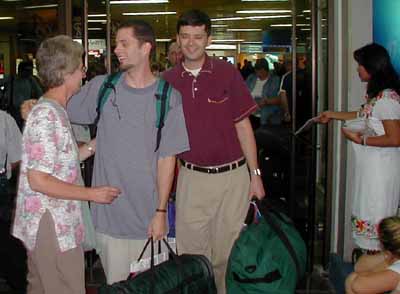 We went out to eat in downtown Cancún that night: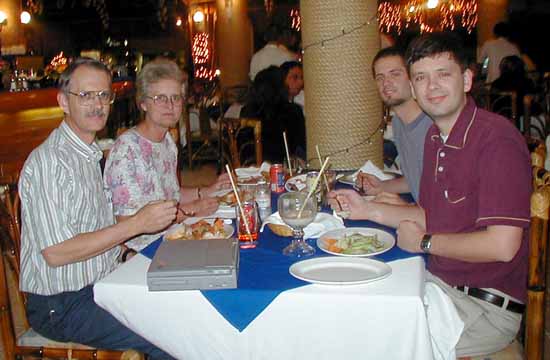 Mark, Esther, Joel, Matthew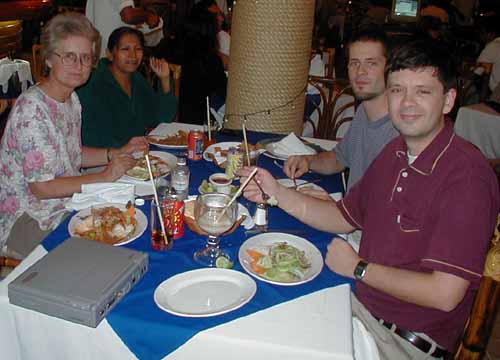 Esther, Florinda, Joel, Matthew.
Florinda is a friend who lives in Cancún. She showed us around some.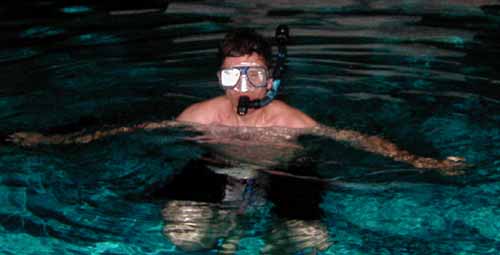 Testing out the snorkeling equipment in the hotel pool.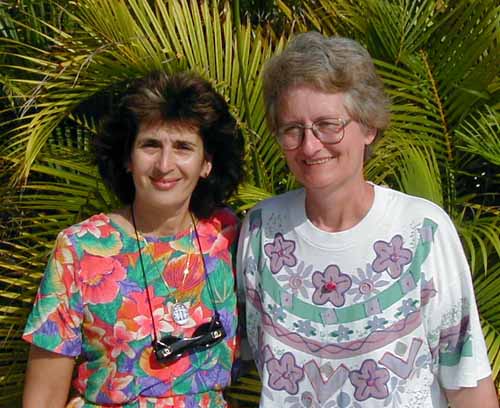 Maria and Esther.
Maria runs the Cancún Paradise Beach Hotel where we stayed.

Created and maintained by Matthew Weathers. Last updated Dec 27, 2002.