Downtown in April with Andrew & Adam
[Home][Downtown][Reflections: 1 2][Angels Flight][Subway][Hollywood: 1 2][USC]
(See Main Downtown Picture Index)
On April 21, 2001, I went downtown Los Angeles with Andrew Moss and Adam Wolven. Jared Frawley had to work, and couldn't come with us that day. We rode the subway, went to Hollywood, visited USC, saw the tall buildings, and saw an IMAX movie at USC. These pages show some pictures of that trip. Both Adam and Andrew brought along their digital cameras.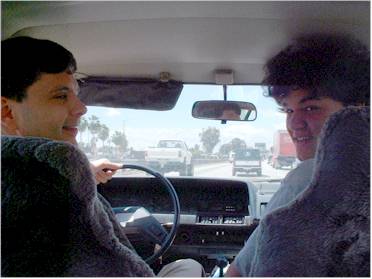 Driving downtown. Matthew, Andrew.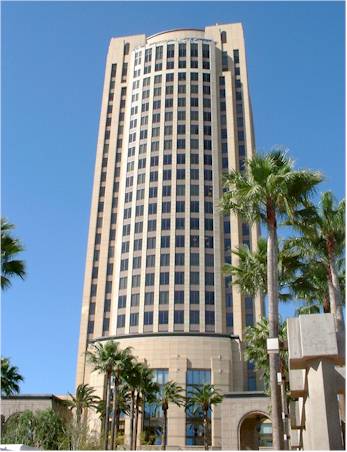 We parked near the MTA Headquarters. There's a place by the Piper Technical Center where you can park for free, and there's always room. You just have to walk a block to the Metro Station.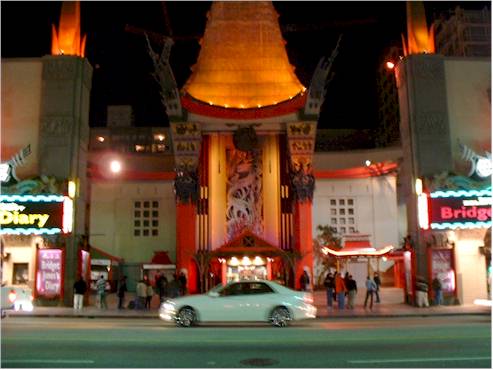 The Mann Chinese Theater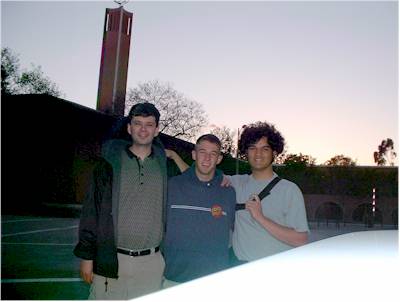 Matthew Weathers, Adam Wolven, Andrew Moss, at USC
We started off by visiting the location where Biola used to be. We looked at our reflections there in the granite walls, then we continued looking around downtown. We saw the Library and Angel's Flight. Then we went to USC and saw an IMAX movie there. We ended the evening by driving to Hollywood, where we saw the Walk of Fame and ate dinner.
[Home][Downtown][Reflections: 1 2][Angels Flight][Subway][Hollywood: 1 2][USC]

Created and maintained by Matthew Weathers. Last updated Nov 7, 2008.