Boston - Page 2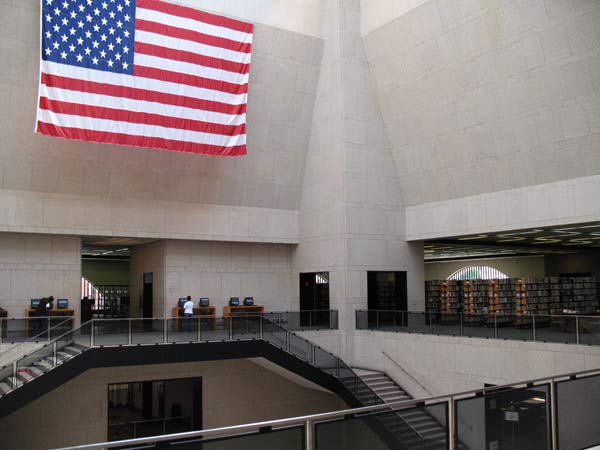 Boston Public Library (their web site)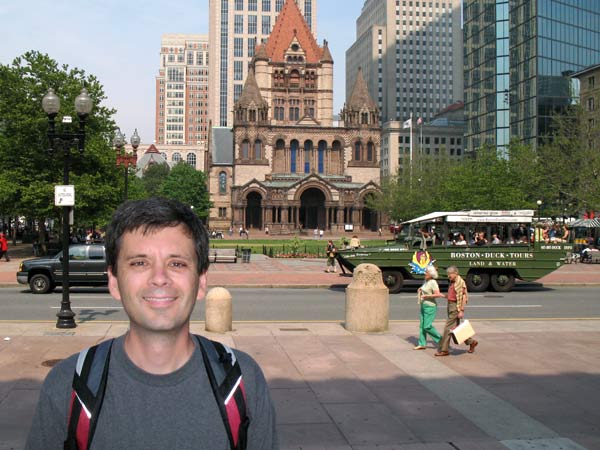 Standing in front of Trinity Church (see their site)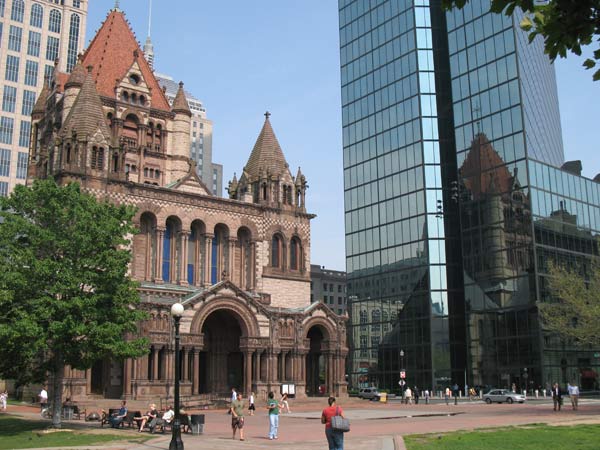 Trinity Church reflected in the Hancock Tower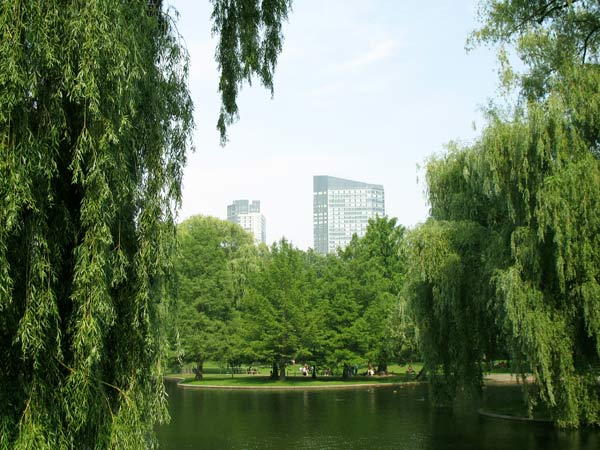 Boston Common, dating back to 1634 (see history at this Wikipedia article)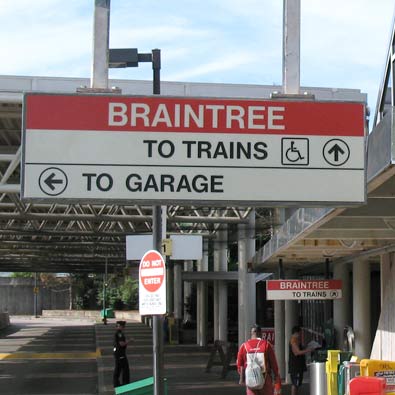 For the first three nights, I stayed at the Boston Hostel, which was cheap, and just two blocks from the conference. However, it was kinda crowded, hot at night, and not that comfortable, so I found a Motel 6 near the end of a subway line and spent the next two nights there, commuting to the conference from this Braintree station.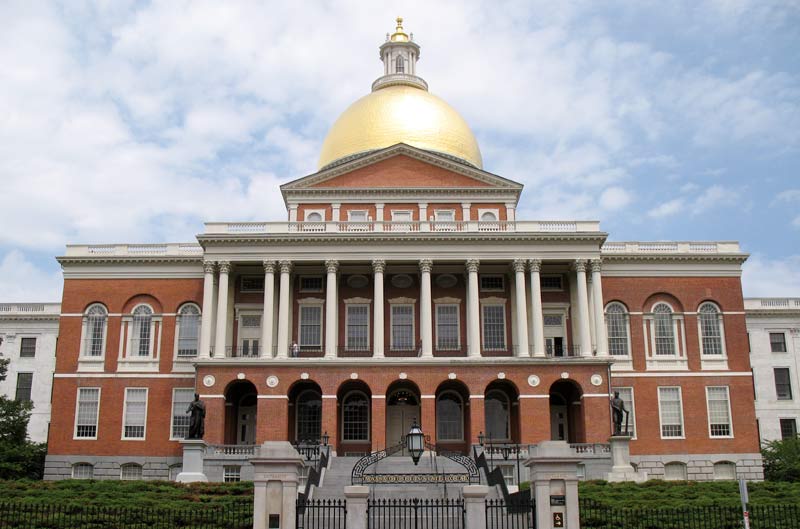 The Massachusetts State House (see article)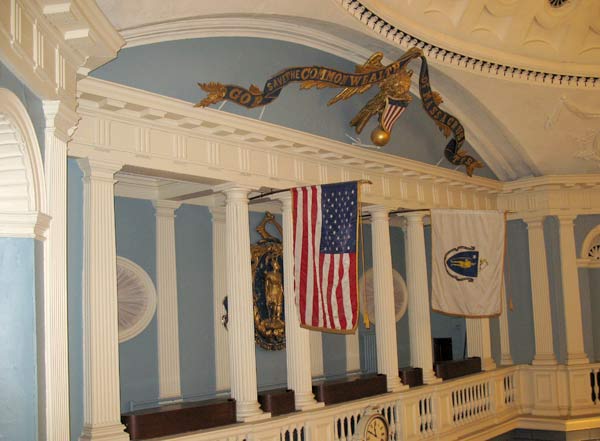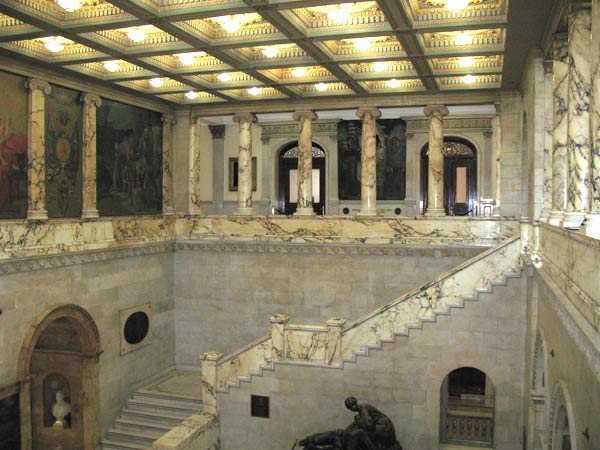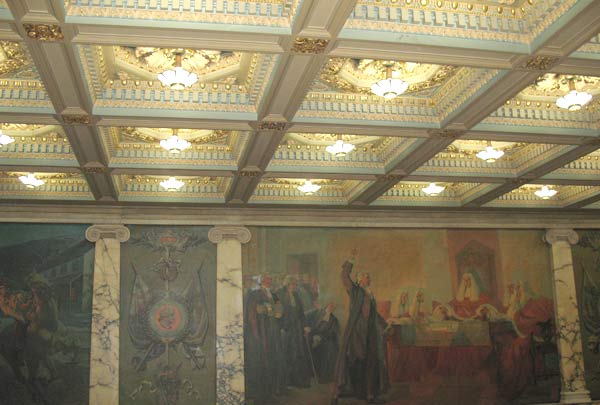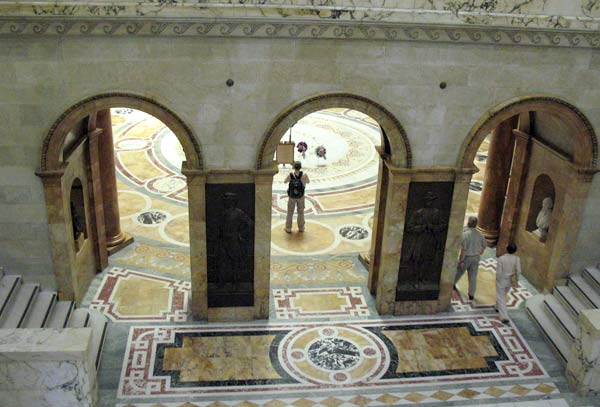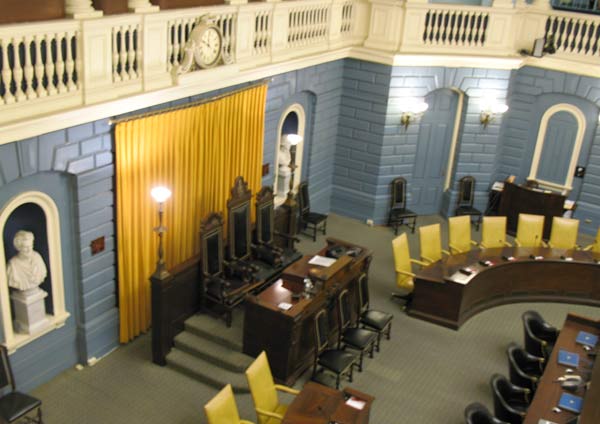 Inside the Senate Chamber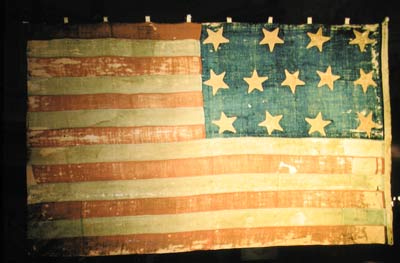 A flag made in 1781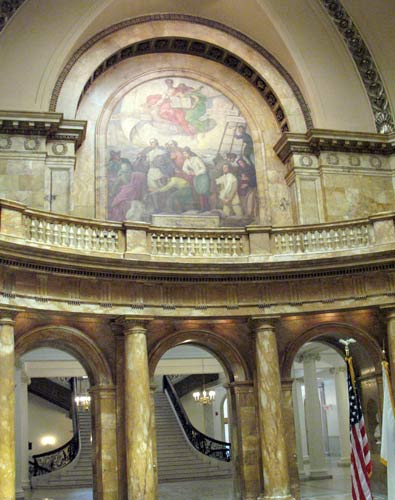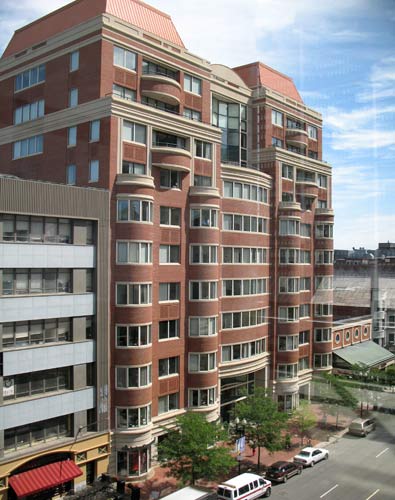 I like the architecture in Boston, and in all of New England, really. You'll notice that a lot of the pictures I've posted on these pages are ordinary things that I don't see in California. Like these buildings. And green scenery.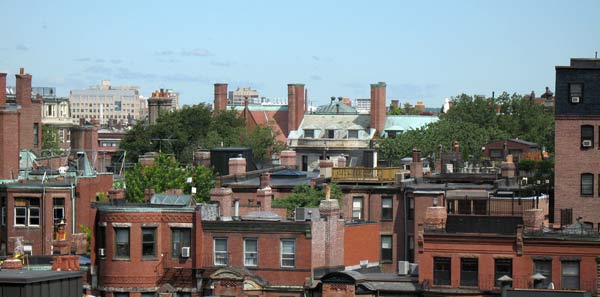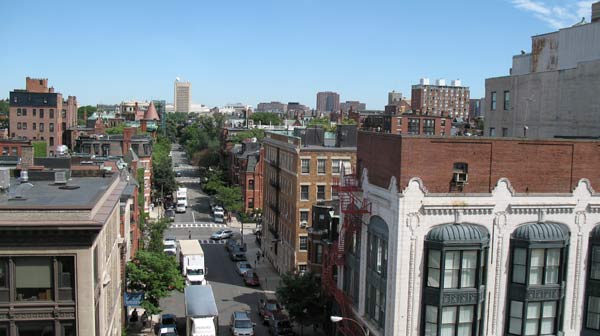 [Next: New Hampshire]

Created and maintained by Matthew Weathers. Last updated Aug 1, 2007.