MatthewWeathers.com Home Page - Archive January 2005
June 12, 2010 - January 2005 Archive

Not much changed about my web page from 2000 to 2005. But I see that in the main content area, most of the items are like blog entry items, rather than pictures. My list of "links" did not change from 2005 to 2010, except that the La Mirada cheap theater started charging $2 instead of $1. We used to call it "the dollar theater." Now I call it "the two-dollar theater."

The Weathers Cousins list appeared sometime in Fall 2003, it's a password-protected list of my dad's side of the family, and it's sitll in current, active use. I keep it up to date for the family. In April or May 2001, I added the Comment Section at the bottom of every page. I remember spending a lot of time creating that image - I used Microsoft Paint, I believe. It had just one level of undo and there weren't layers, so it took a while to get it to look just right. And I haven't changed it since. I get all kinds of interesting things on that comment section. I've written to dozens of strangers, answering questions, etc. Even though people could easily click Contact Information and email me, having the form right there, at the bottom of the page makes is much easier to respond, so I get a lot more comments than I would otherwise.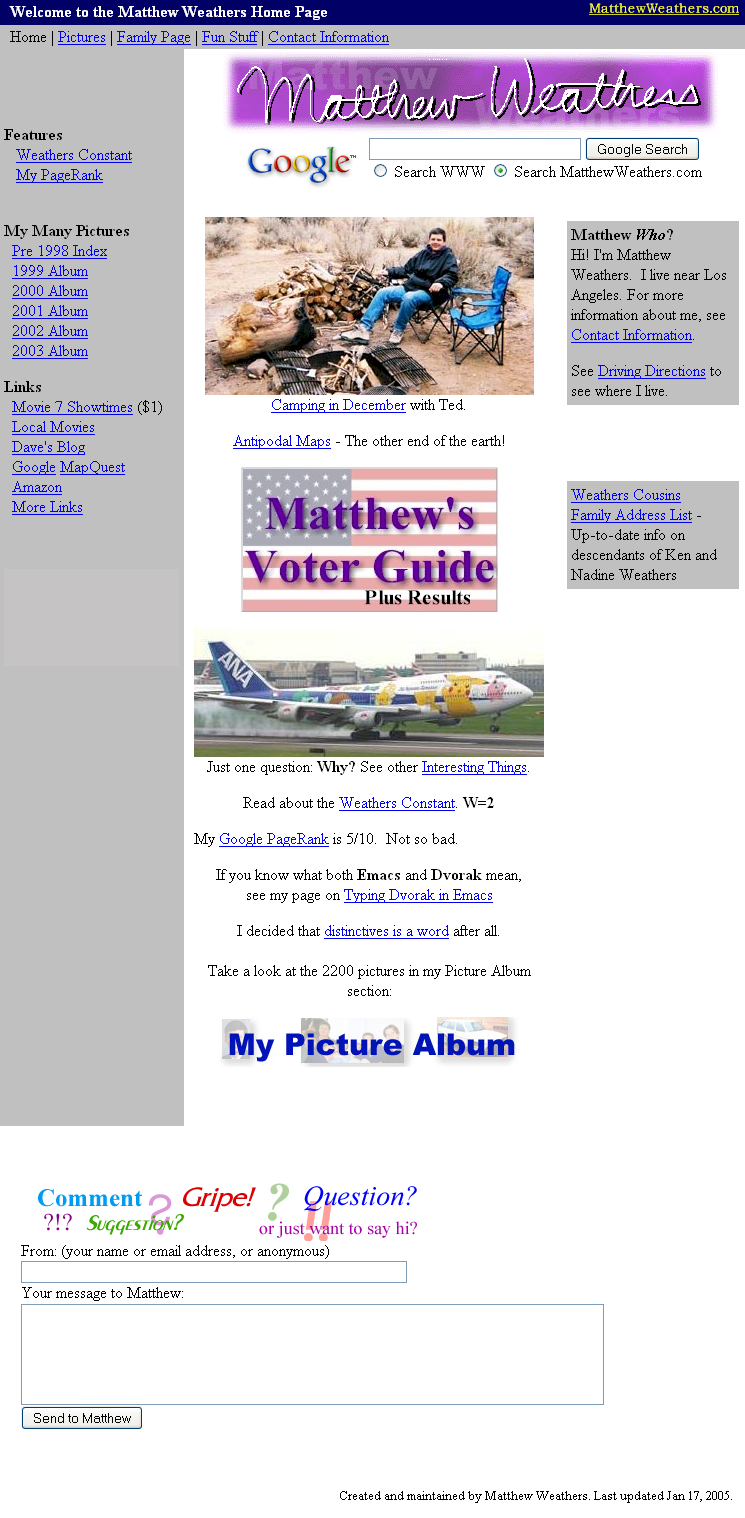 Created and maintained by Matthew Weathers. Last updated Jun 12, 2010.