Our Trip to Yosemite, June 2005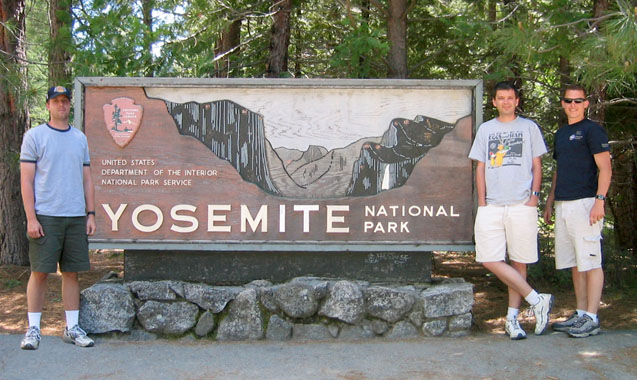 Brent, Matthew, Justin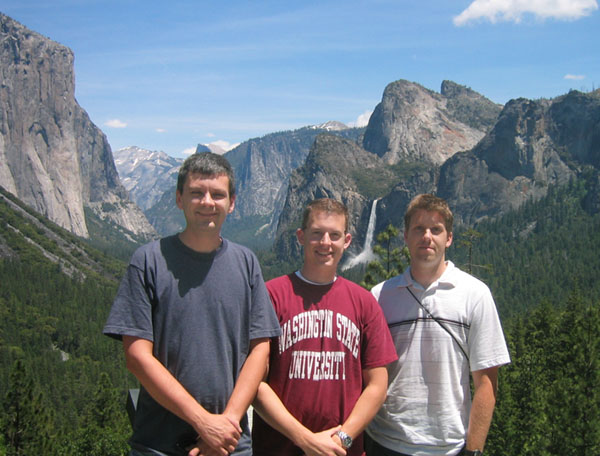 Matthew, Justin, Brent
A couple days after Biola's graduation, I went to Yosemite National Park (www.nps.gov/yose) with my good friends Brent and Justin for a couple days. We went just to get out of town, and also to celebrate Justin's graduation from Biola and my graduation from USC. We went May 31 to June 3, 2005.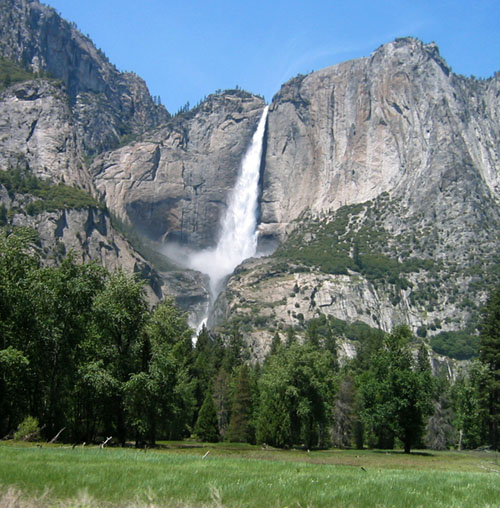 Upper Yosemite Falls.
This spring, it rained a lot more than average in California, so the mountains above Yosemite Valley had much more snow than usual (in fact, Tioga Road was still closed because of snow in June). Now all that snow is melting, so all of the rivers and waterfalls had a lot of water.
| | | |
| --- | --- | --- |
| In front of Yosemite Falls. | | |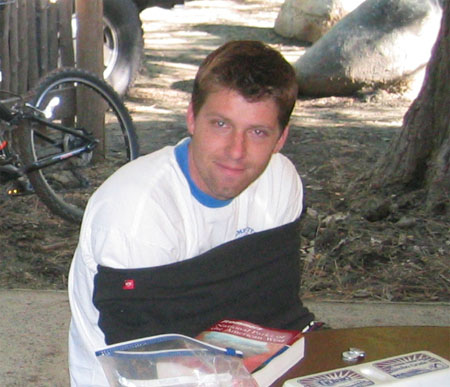 Waiting for breakfast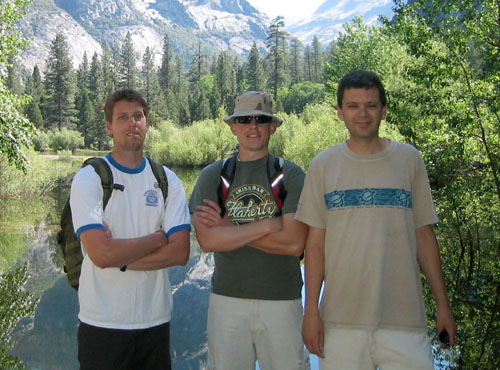 At Mirror Lake
We hiked to the top of Yosemite Fall. It's a 2700-foot elevation change, 7.2 miles round-trip.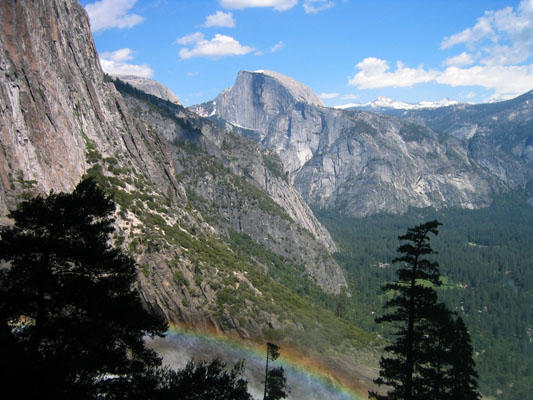 Half Dome and a rainbow in the mist of Yosemite Fall.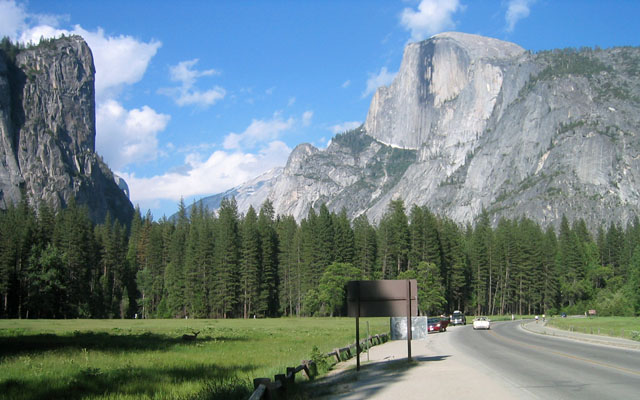 One of the days we were there, we drove out to Hetch Hetchy Reservoir. At the top of the hill, I dropped off Brent and Justin and drove to the bottom while they rode bikes six miles downhill to the dam.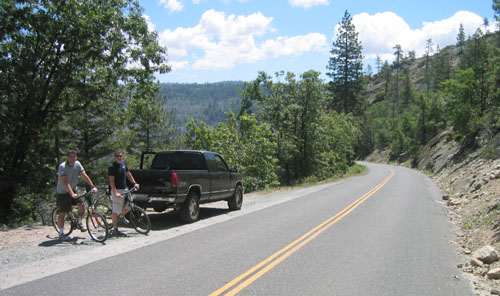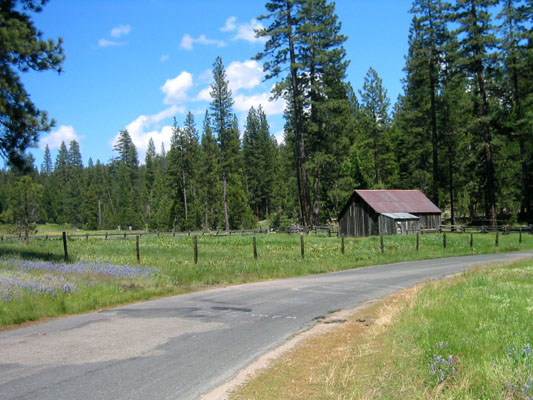 Along Evergreen Road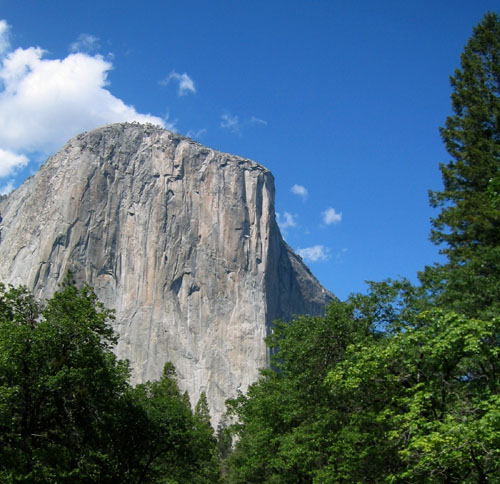 El Capitan (3,593 feet, one of the largest rock monoliths in the United States)
After hiking to Upper Yosemite Fall, the day before, on Thursday we looked for a shorter hike, so we went up the Mist Trail to Vernal Fall. We got completely wet, but it was worth it.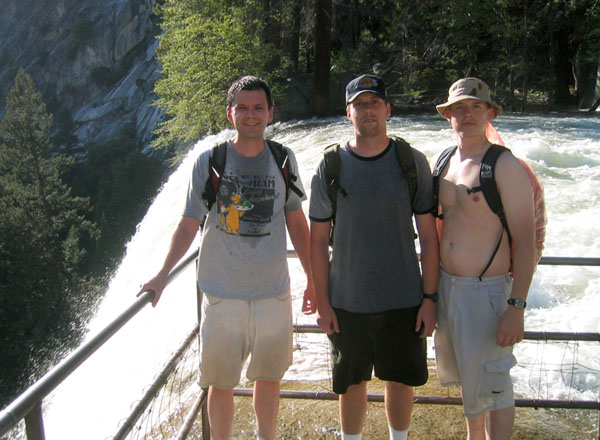 At the top of Vernal Falls
[Page 1] [Page 2]

Created and maintained by Matthew Weathers. Last updated Apr 20, 2006.