Death Valley Trip - January 2004 - Page 1
[Page 2]
I only took a few pictures with me in it. Page 2 has all scenery.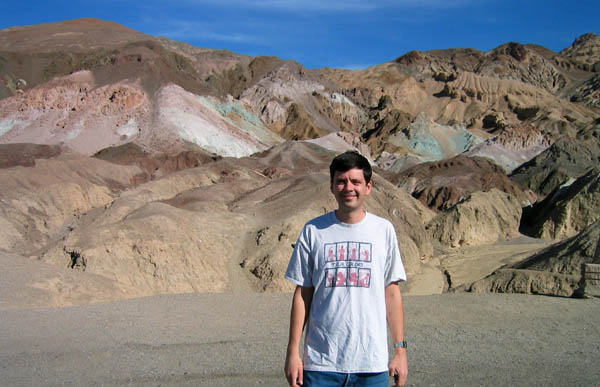 At Artists Palette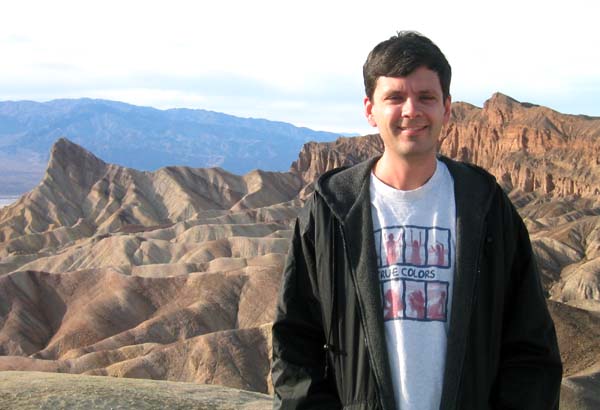 On Zabriskie Point.
I borrowed a couple books from the Peters.

Here I am, posing with one of them and a
Triple-A map. My parents gave me the map
a while ago. Looking at it every once in a
while made me want to go see the place.

So I did.

I like maps.
[Page 2]

Created and maintained by Matthew Weathers. Last updated Apr 20, 2006.