Traveling to Tlapa
On January 2, 2002, we spent most of the day traveling from Mexico City to Tlapa, where my parents live. We stretched a 7 hour drive into 11 by stopping plenty along the way to take pictures, eat, and shop for things. First of all, here's a map of where we went: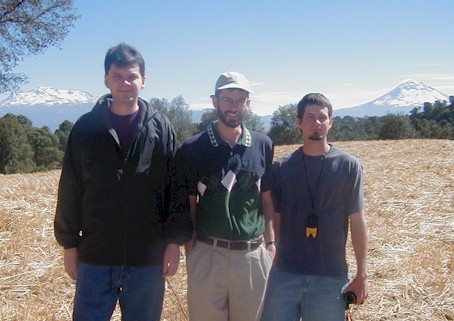 Weathers Brothers: Matthew, Andy, Joel
Volcanoes Ixti and Popo in background.
(9441 feet, N 19°08'10.6 W 98°56'31.9)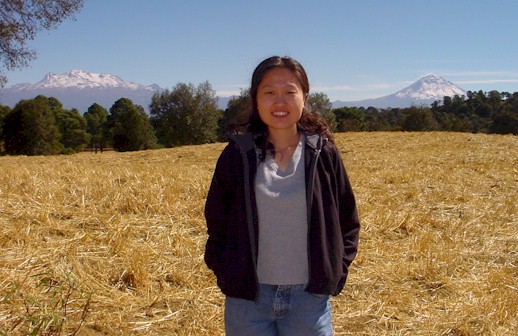 Faith Nam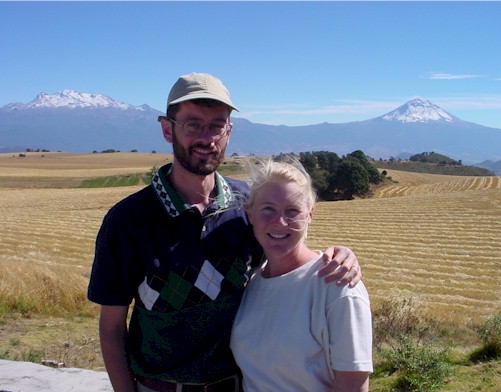 Andy & Kristen Weathers
We have some old pictures of our family by a huge organ pipe cactus. We took some more pictures this trip, at about the same place (N 18°32'21.0 W 98°25'52.7), but probably a different cactus: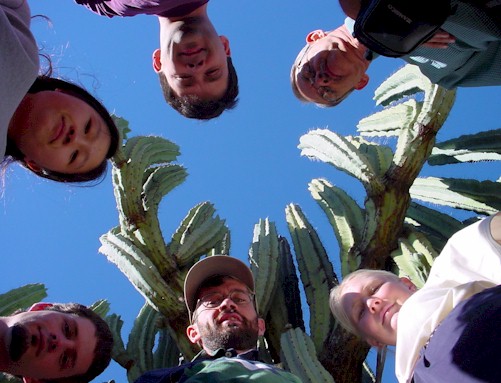 Andy (bottom, then clockwise), Joel, Faith, Matthew, Mark, Kristen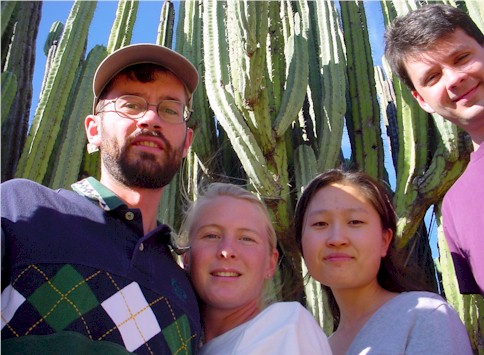 Andy, Kristen, Faith, Matthew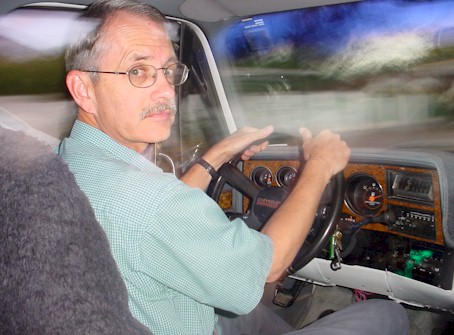 Dad, driving.
[More on Page 2]

Created and maintained by Matthew Weathers. Last updated Jan 17, 2002.