Pyramids at Teotihuacan
Jan 1, 2002, we went to go see the pyramids north of Mexico City. It was a popular destination that day, since entrance was free. We hiked up the Pyramid of the Sun.

Before we went in, we saw the Voladores perform
We also had lunch out of the back of the car, which is our usual family tradition: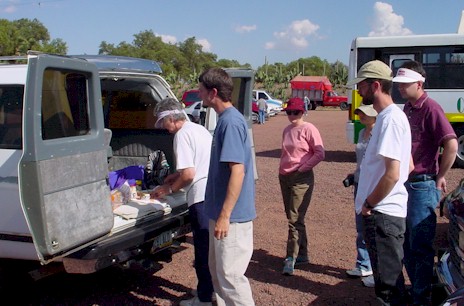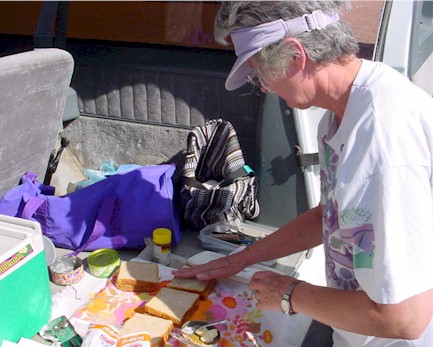 Mom, making tuna sandwiches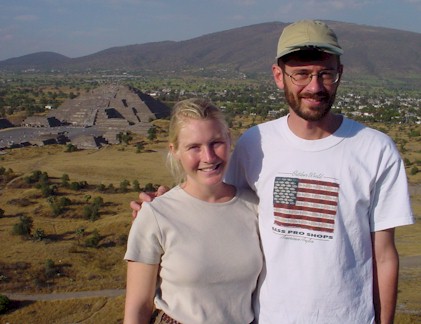 Kristen & Andy, with the Pyramid of the Moon in the background
On top of the Pyramid of the Sun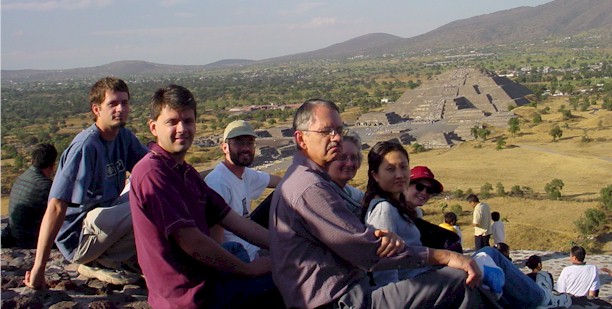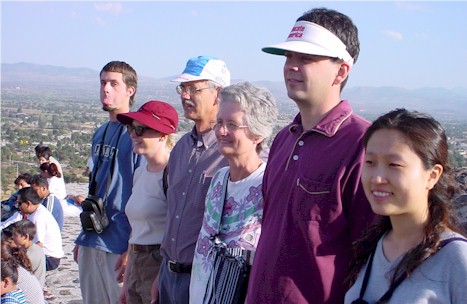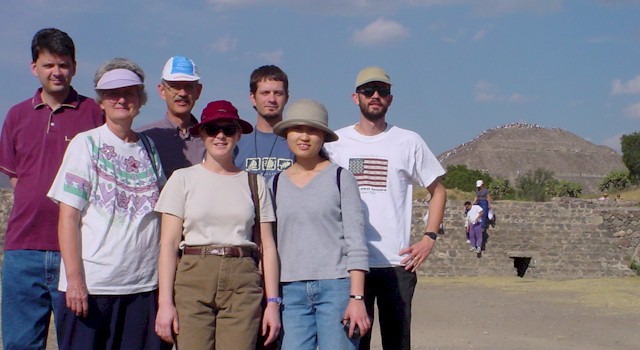 Matthew, Esther, Mark, Kristen, Joel, Faith, Andy. Sun Pyramid in background.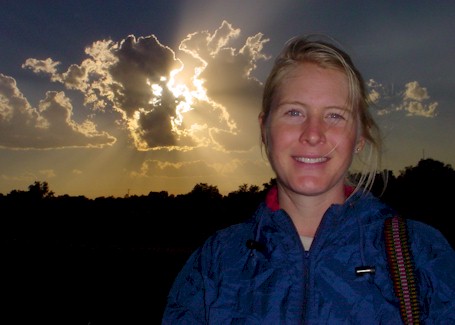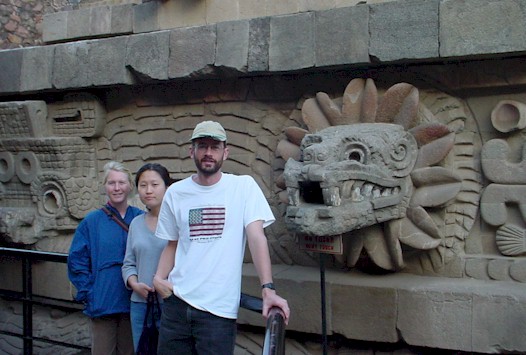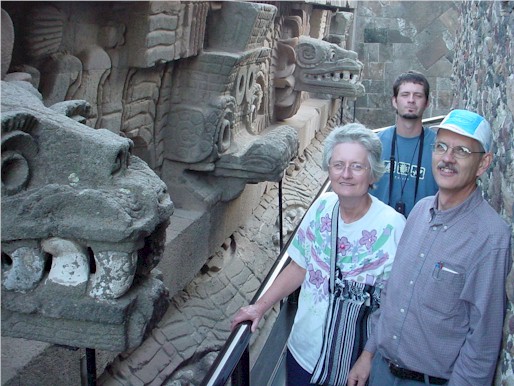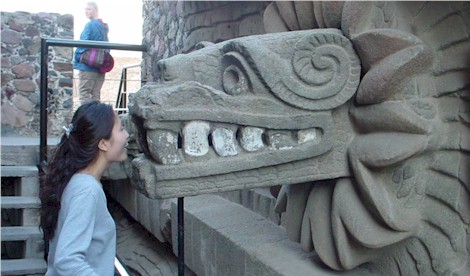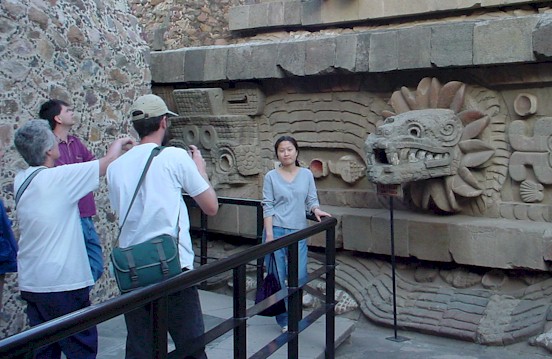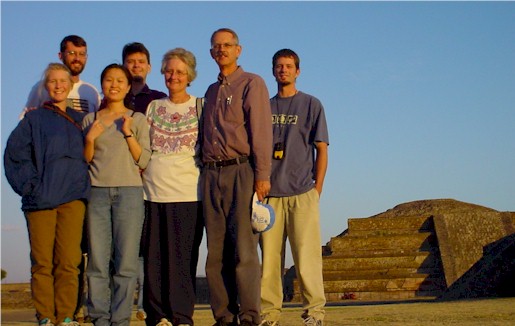 Created and maintained by Matthew Weathers. Last updated Nov 13, 2003.