[Page 2]
Haenggi Reception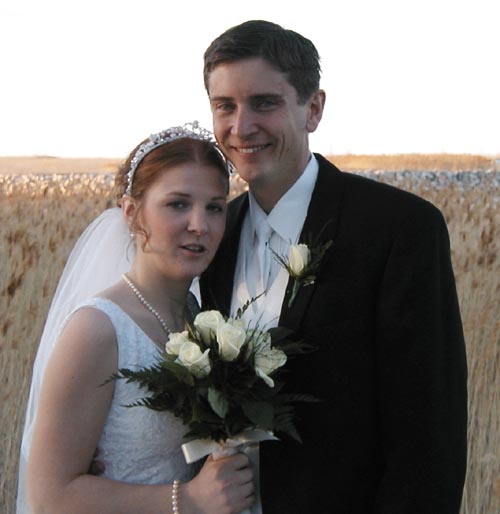 Ted & Germaine Haenggi.
On August 3, 2001, Ted Haenggi married Germaine French.
On March 23, 2002, they had a wedding ceremony & reception for friends & family.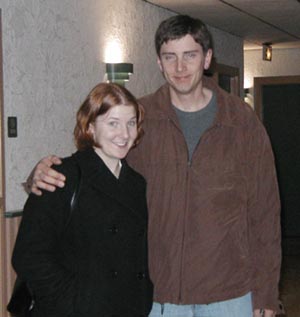 Before the ceremony
Germaine and her father, Doug French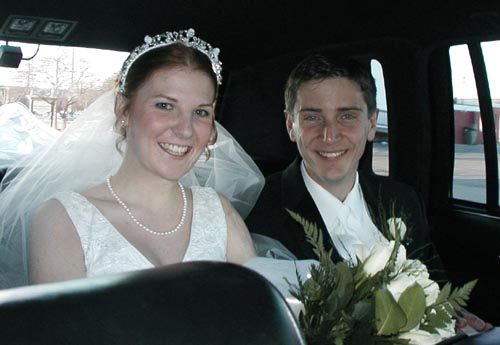 After the ceremony, before the reception, we drove up to Green Bay and took a few pictures outside: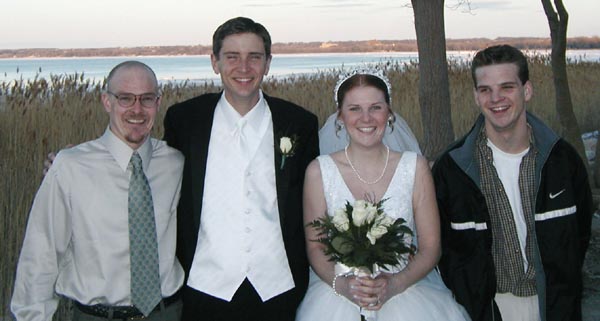 Ted & Germaine with Germaine's brothers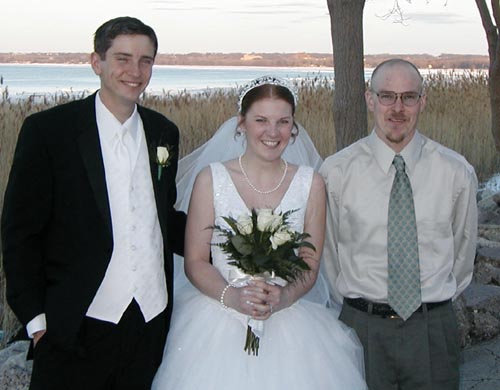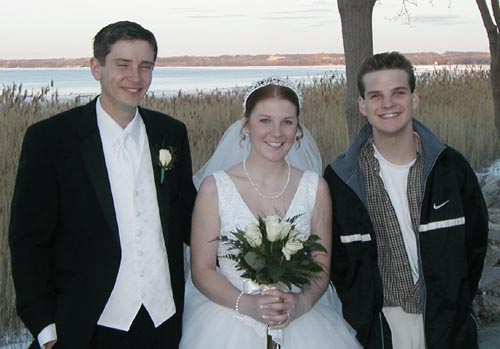 The original plan was to have the ceremony outside, at this park by the river: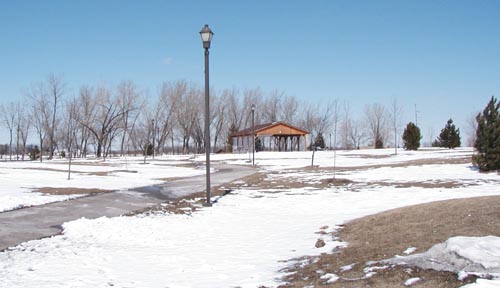 But it was too cold that day, and our efforts to have a plastic wind barrier didn't work.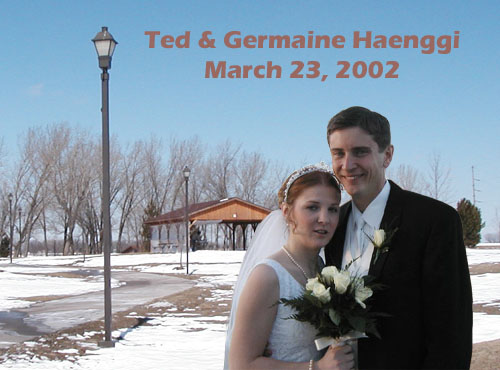 This faked picture shows what it would have been like.
[Page 2]

Created and maintained by Matthew Weathers. Last updated Apr 17, 2002.