Trip Downtown with Peters and Gilberts
On Monday June 25, 2001, I spent the day taking Dave & Sheri Peters and James & Marilyn Gilbert on a trip to see downtown L.A. The Gilberts were visiting L.A. from the East Coast for a few days. Here are a few pictures that they took.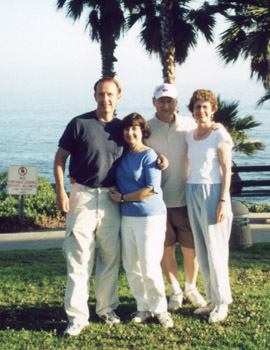 Peters and Gilberts.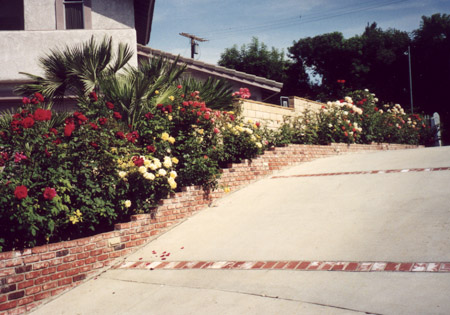 Dave & Sheri's Roses on their driveway. This is where we began our trip.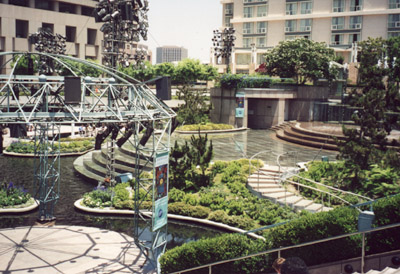 The Water Court.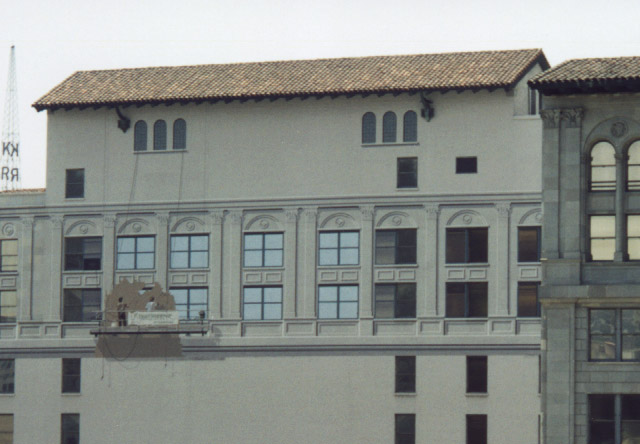 Near the bottom of Angel's Flight. The painters are themselves painted.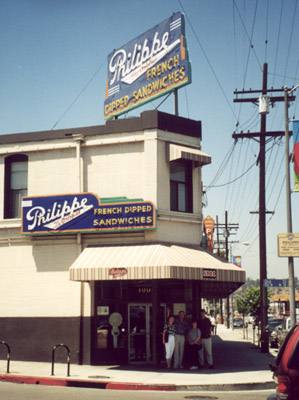 We ate lunch at my favorite downtown restaurant -
Philippe The Original French Dipped Sandwiches
I don't have a whole lot of pictures from this specific trip, but I have some pictures from a more recent trip that shows a lot of the same things we saw that day. See my Downtown with Brian and Jeff page -- it has a lot of pictures of the buildings we saw. That trip was in July. Also see some pictures on my Downtown with Andrew and Adam page, from April 2001.

Created and maintained by Matthew Weathers. Last updated Apr 20, 2006.