Random Pictures
Mostly 1998
Some random pictures of some friends and some family. Pictures I have that I don't want to organize anywhere else.

First, some school pictures given to me:

| | |
| --- | --- |
| Adam Wolven, 1998 | Chris Emrick, 1998 |
| Steve Fattorini, 1998 | Dane Horak, 1998 |
I was born April 16, 1971, which happened to be Ray Chandler's 67th birthday. Since we have the same birthday, we go out to eat together every year. In 1996, I believe, Ray found two other guys with April 16th birthdays, and we all went to eat at Country Harvest Buffet. And we all got in free: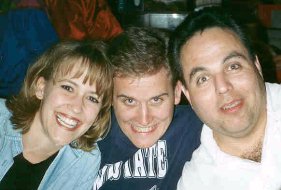 Amy Vivona, Dave Vivona, Gaelan Stone. Circa 1995-1997?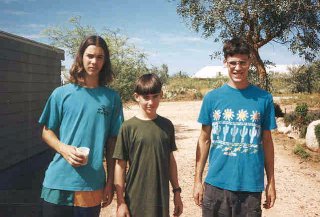 Caleb, Josia, and Timothy Morgan in Tucson, AZ. August 1996, for David and Lisa's wedding.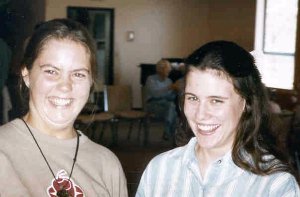 Jolene Gregory and Sarah Morgan, August 1996.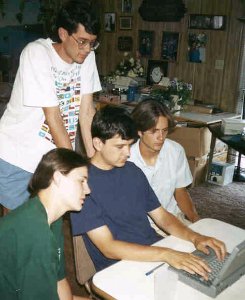 Andy Weathers (standing), Sarah Morgan, Matthew Weathers, Joel Weathers
August 1996, in Tucson, Arizona.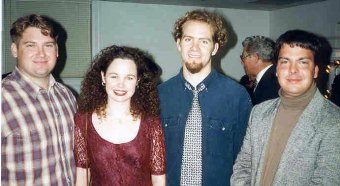 Claude Kroupa, Melissa Croteau, Randy Olden, Eric Kregel
At David and Heather Shackelford's wedding.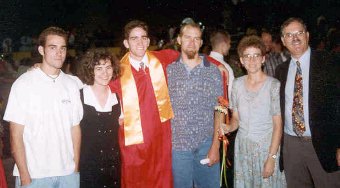 Robbie Olden's graduation from La Serna High School, June 1997.
Ryan, Robin, Robbie, Randy, Lillian, Bob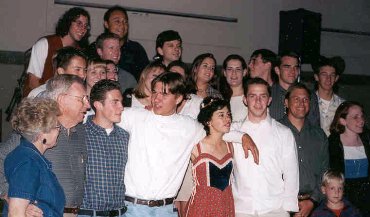 Group picture at Granada Heights Friends Church Senior Salute, for graduates of 1998.
Also served as a goodbye party for Hans Bletterman, the Youth Pastor. Click on picture for a bigger picture with some names.

Created and maintained by Matthew Weathers. Last updated Apr 20, 2006.