New England - Page 4
Some pictures along the road, on my way to Augusta, Maine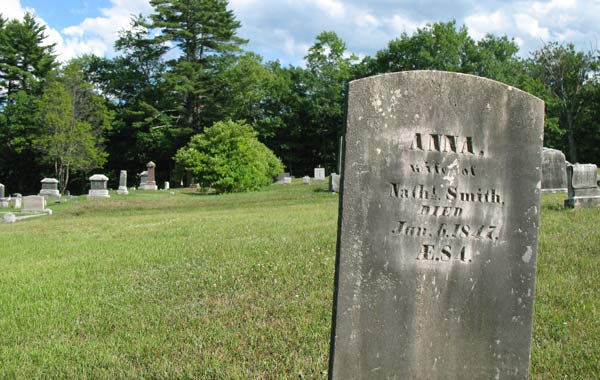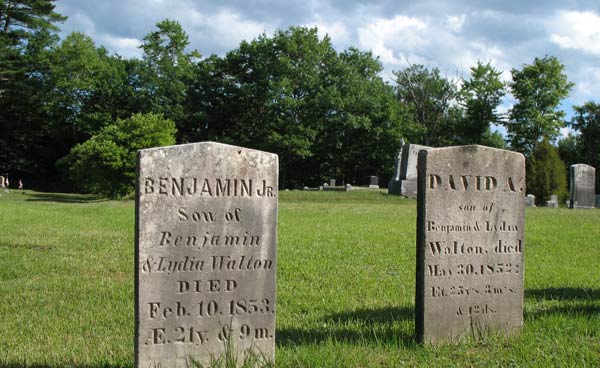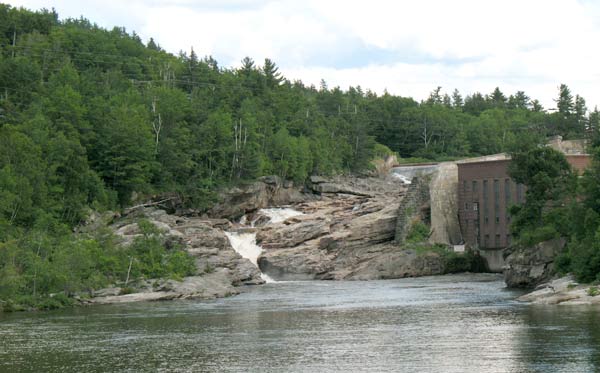 A little waterfall somewhere near Augusta, Maine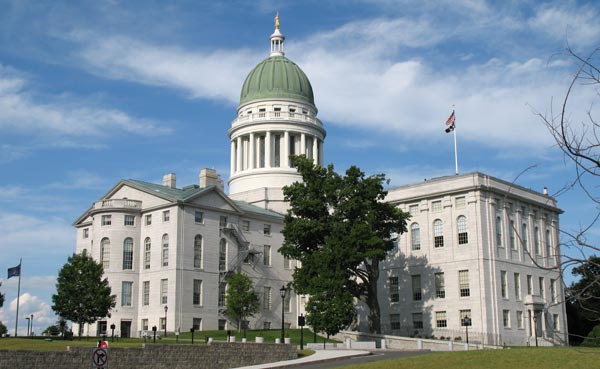 The State House of Maine (Wikipedia article)
Augusta was the farthest east I went in Maine, and the farthest east I've ever been in my life: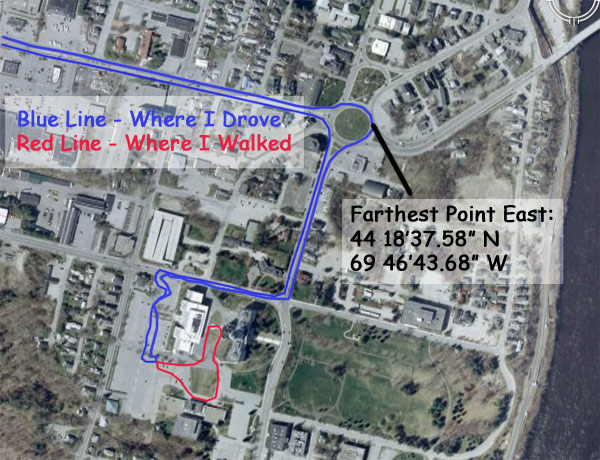 After visiting Augusta, I turned around, and headed back.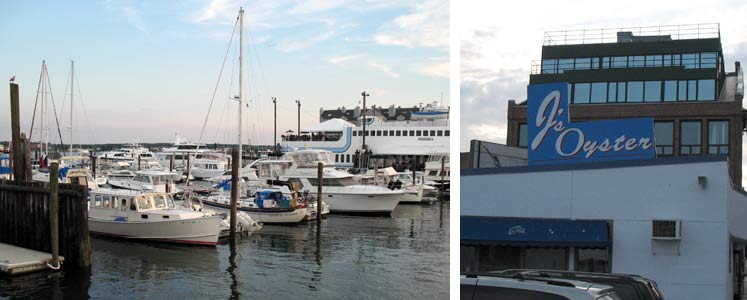 I ate dinner at J's Oyster on the waterfront of Portland, Maine. I had New England clam chowder. In New England.
Later that night I drove back to Boston for two more nights and a trip to Cape Cod before flying home.
[Next: Cape Cod]

Created and maintained by Matthew Weathers. Last updated Aug 1, 2007.