Rincon Drive. Page 2
[Page 1][Page 2]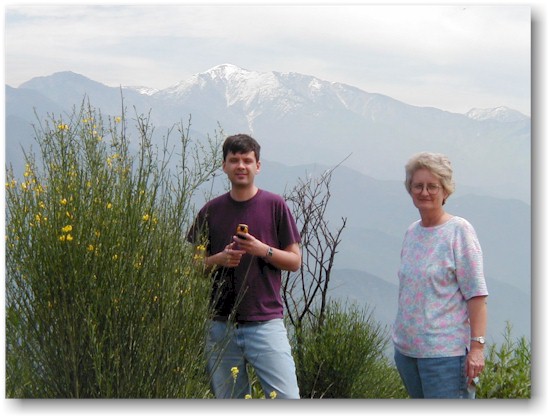 Matthew Weathers, Esther Weathers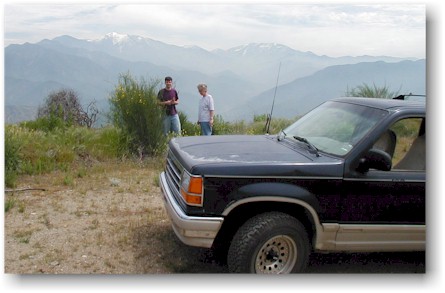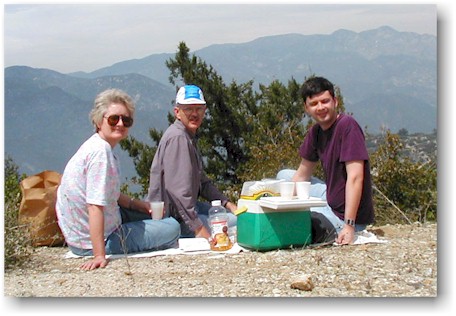 Lunch time. We found a nice, wide empty spot with a good view, off the road a little ways. While we were there, we saw the only other vehicle we saw all day: a Ranger drove by. This is at N 34°12.948 W 117°59.451.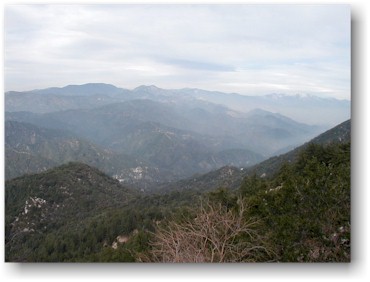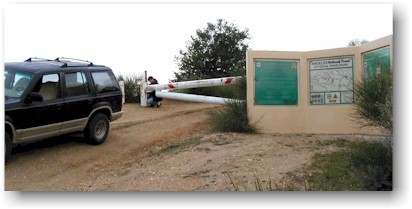 The end of the Road, near Highway 2. N 34°16.407 W 118°02.009. On our way down, we drove up to the top of Mt Wilson, but it was so smoggy, we couldn't see much of the valley.
[Page 1][Page 2]

Created and maintained by Matthew Weathers. Last updated Apr 20, 2006.