Chichén Itzá
[Previous: Xcaret][Next: San Cristobal]
On our way traveling from Cancún to Mérida, we stopped by the ruins of Chichén Itzá for a few hours. We paid one of the local guides there to give us a tour.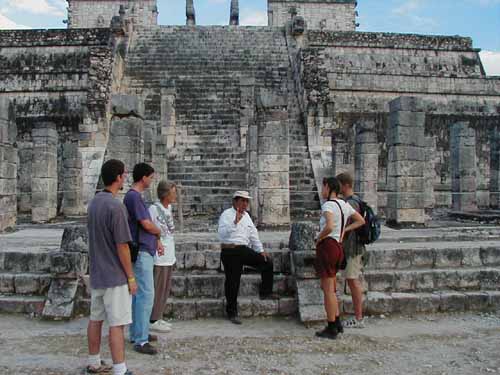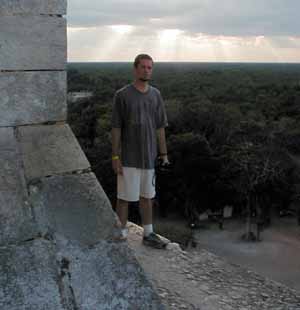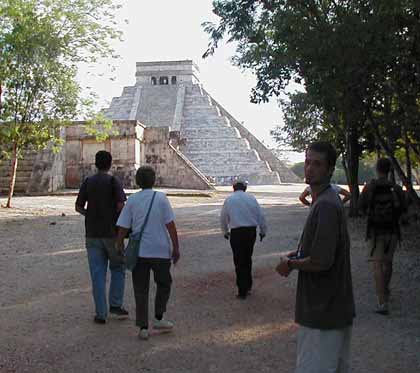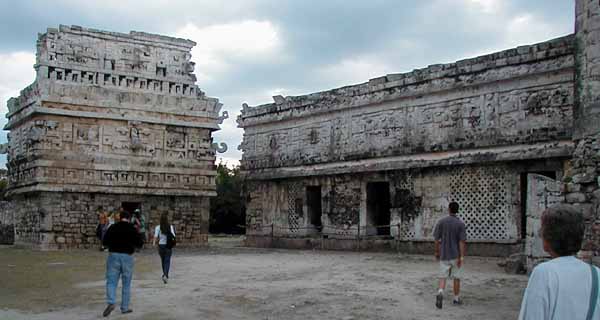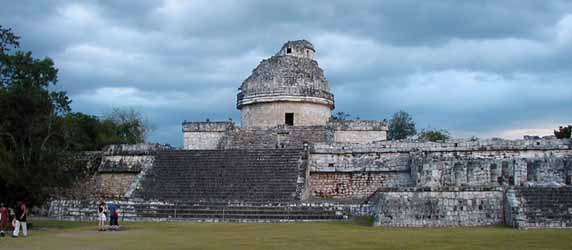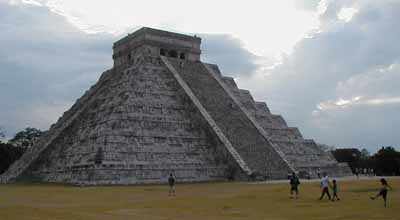 Chichen Itza, the ancient city whose name means "In the Mouth of the Izae's Well", was, in its time of grandeur (between 800 and 1200 A.D.) the cetre of political, religious and military power in Yucatan, if not of all South-eastern Meso America. In its architecture one can observe a gradual change in style, starting with the Puuc style, also shared with Uxmal and other sites in the Peninsula and culminating with the socalled Mayan Toltec style, due to the architectural similarities with Tula, capital of the Ancient Toltecs, and with other sites in Central Mexico, such as Oaxaca and the Gulf Coast. Chichen Itza was a large city with a great many inhabitants, distributed around the architectural nucleii which we observe as ruins, who had a relatively easy access to the water coming forth from the various caves and Cenotes in the region. [sic]
[Previous: Xcaret][Next: San Cristobal]

Created and maintained by Matthew Weathers. Last updated Dec 27, 2002.