Cancún Boat Trip to Isla Mujeres
[Previous: Garrafon][Next: Xcaret]
On Tuesday, we took a boat trip to Isla Mujeres. We had planned to go to Isla Contoy, but there was a storm possibly coming in, so we decided to stay close.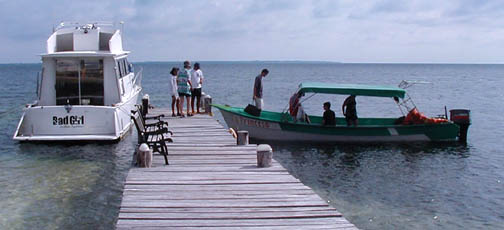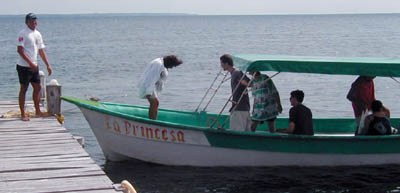 The Paradise Beach Club, where we stayed, has a boat dock.
Here we are loading up for the trip at that dock.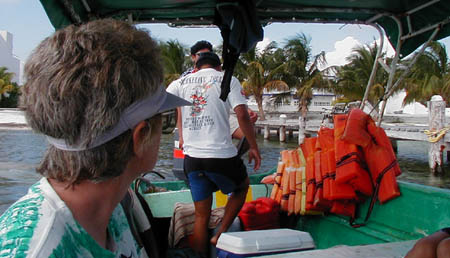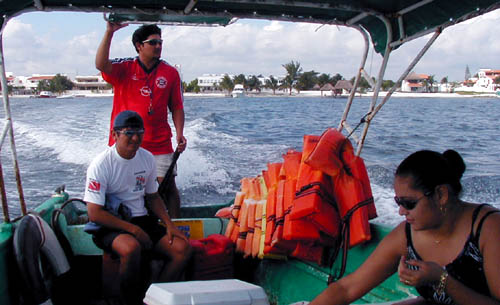 Feeding the birds at the dock on Isla Mujeres: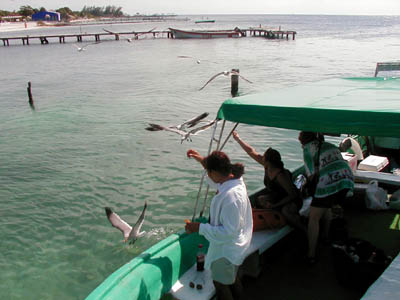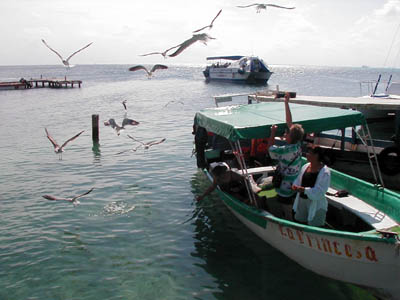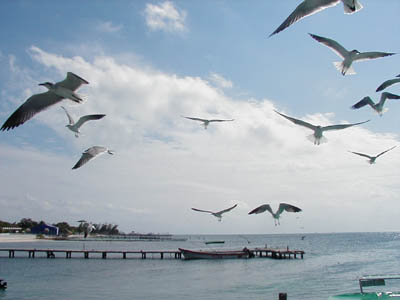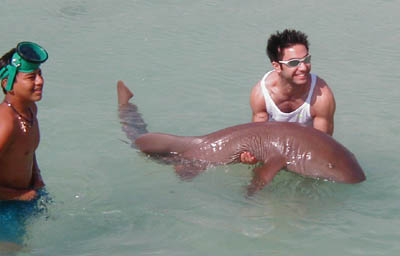 They have sort of a "shark petting zoo" there by the dock.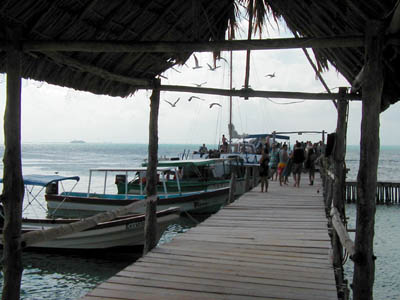 The guys who owned the boat also fed us a fish lunch there by the dock: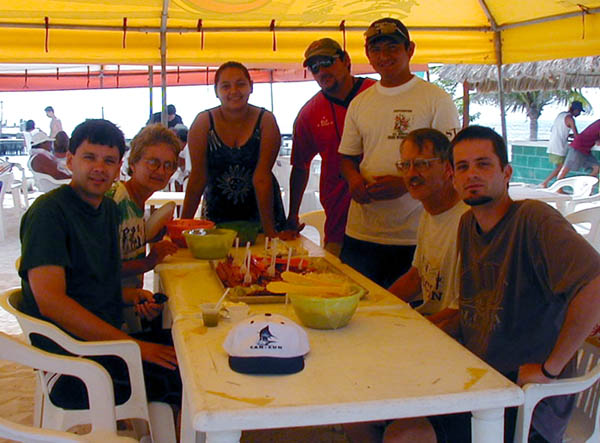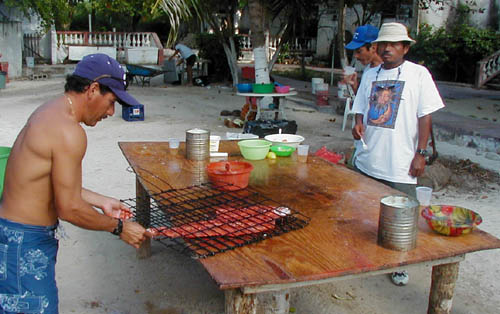 We went snorkeling off the shore of the island. We also noticed many fancy yachts
and cruise ships in the harbor: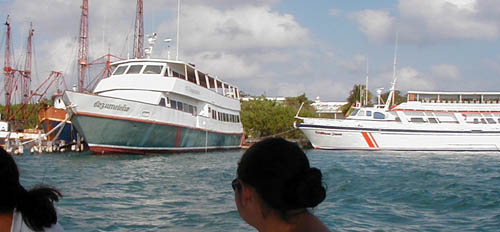 This one supposedly belongs to Michael Dell: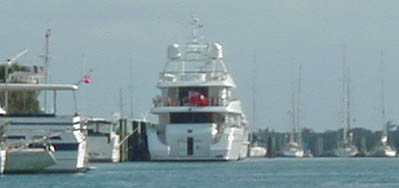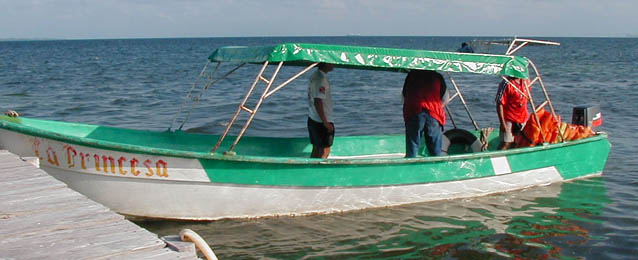 Back at the hotel, unloading, about 6 hours later.
[Previous: Garrafon][Next: Xcaret]

Created and maintained by Matthew Weathers. Last updated Dec 27, 2002.