Montebello Line 50 Schedule and Map
Fun Stuff &gt 2000 &gt Line 50 Schedule
Montebello Line 50 Schedule & Map
Update: See more info on other lines at Montebello Bus Lines

Montebello Bus Lines operates Line 50, which goes along La Mirada Boulevard, right along the back side of Biola University. So it's convenient for going to Uptown Whittier, or downtown L.A. (if you're willing to wait for the long ride).

Since they don't have a web site, I've posted their schedule for this line. It says it's valid as of May 8, 2000. Also listed is their phone number: (323) 887-4545.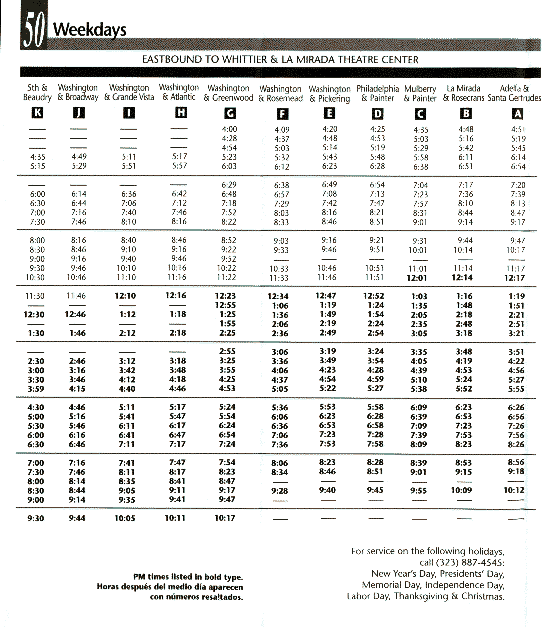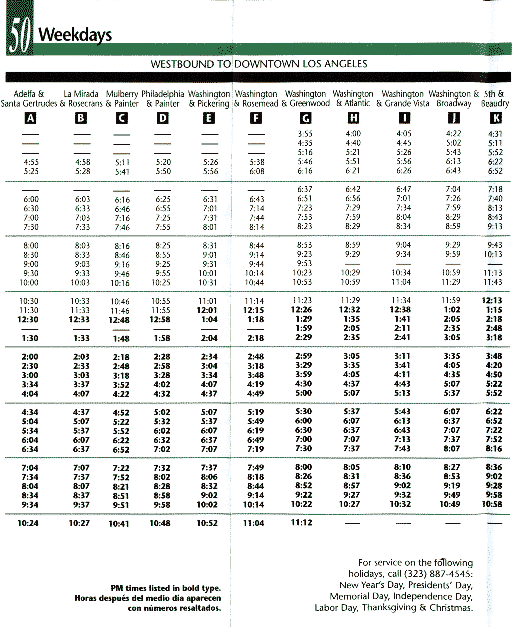 Created and maintained by Matthew Weathers. Last updated Apr 20, 2006.