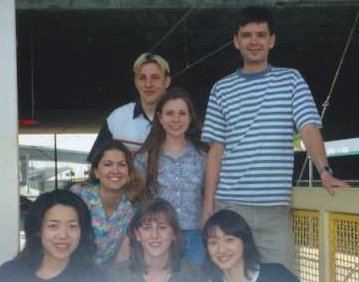 Front: Tomie Watanabe, Erin Cox, Junko Koizumi
Back: Lisa Fisher, Chris Sterry, Maegan Stevens, Matthew Weathers. At the Norwalk Station.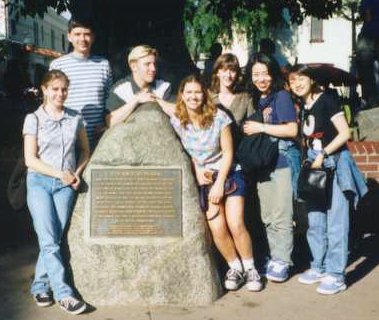 At Olvera Street, Downtown.
Maegan, Matthew, Chris, Lisa, Erin, Tomie, Junko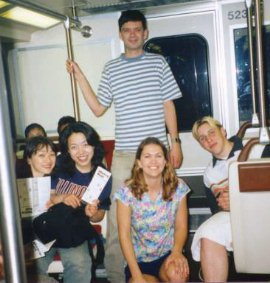 On the Metro Red Line.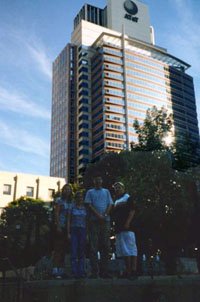 In the park by the downtown Library.
That Bank of California building is on the site where Biola used to be.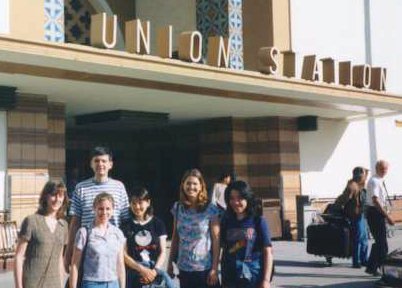 In front of Union Station.

Created and maintained by Matthew Weathers. Last updated Apr 20, 2006.