Monday night group. Farewell to Justin Peters. He went to the Air Force for four months.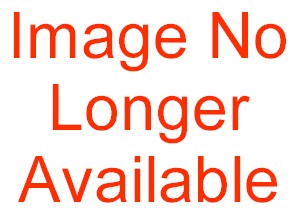 Kevin Christy, Richard Kowalski, Robbie Olden, Justin Peters, Maegan Stevens
Jimmy Haendiges, Matthew Weathers, Chris Pinzon, Brent, Ariana Shackelford
Erin Cox, Lisa Fisher, Cristy Smith, Dorothy Alston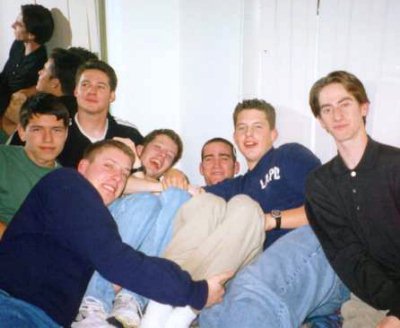 The Guy Dogpile, on my bed.
Richard, Jimmy, Brent, Chris, Robbie, Justin, Kevin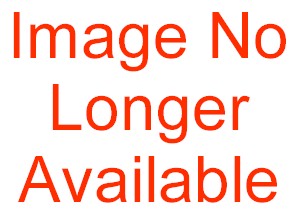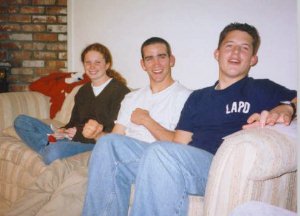 Dorothy, Robbie, Justin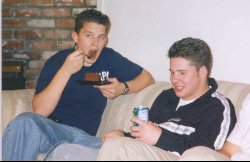 Justin, Jimmy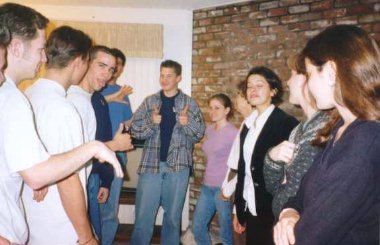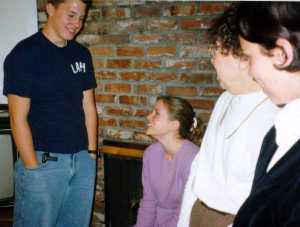 Car Wash for Justin.
Chris, Dane Horak, Robbie, Matthew, Justin, Maegan, Barbara Seelye
Cristy Smith, Erin Cox, Ariana

Justin and MaeganThe B.A.F. pictures (Before Air Force)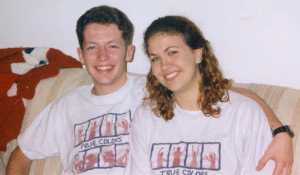 Chris Pinzon and Lisa Fisher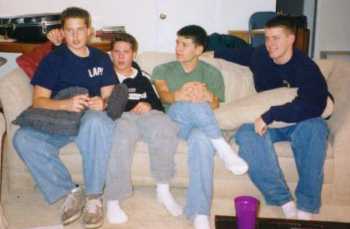 Justin, Jim, Richard, Brent Thanks to Lisa Fisher. These pictures are from her camera
Created and maintained by Matthew Weathers. Last updated Apr 20, 2006.