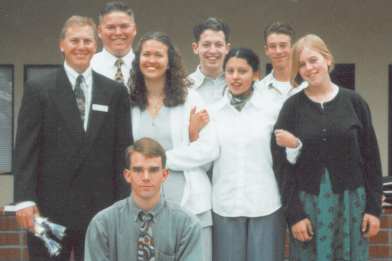 Easter Sunrise Service 1997. Hans Bletterman, Dan Hertzler, Lisa Fisher
Chris Pinzon, Cristy Smith, Adam Wolven, Jane-Alice Murray, Tim Curran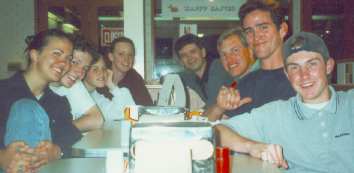 Out to eat at Carl's Junior. Lisa Fisher, Chris Pinzon, Jane-Alice Murray, Jennifer Sellars, Matthew Weathers, Hans Bletterman, Robbie Olden, Steve Fattorini Thanks to Lisa Fisher. These pictures are hers.

Created and maintained by Matthew Weathers. Last updated Apr 20, 2006.