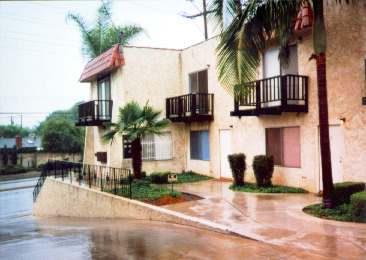 15057 Leffingwell Road, Apartment #2. I lived here with Eric Oldenburg. Inside, it's a two-bedroom, two-story, two-bath apartment. There's even a little patio in the back. It's just outside the north city limits of La Mirada, near the intersection of La Mirada and Leffingwell.
Eric and I lived here October 15, 1996 to October 1, 1997.

The kitchen
This was our kitchen. It has lots of counter space, which is good for entertaining, which we did often.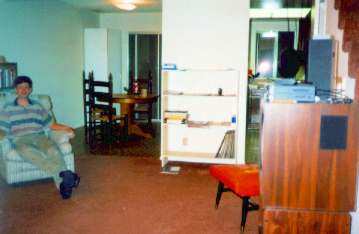 The livingroom
This was our livingroom, dining room, and part of the kitchen.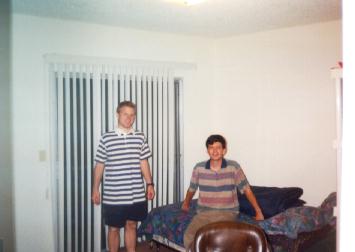 My bedroom.
This is Eric and me in my bedroom. I kept meaning to put something on the walls, to make it less boring. I never did. The balcony is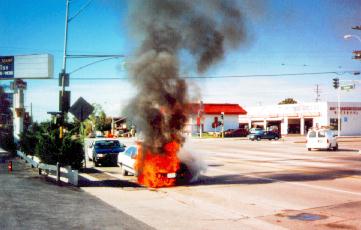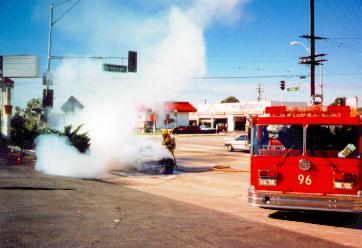 Where I used to live
I used to live 50 yards from this intersection (Telegraph and Colima). I live in a much better neighborhood now. Notice the burning car to the left of the picture. I lived in an apartment there with Dave Vivona from October 15, 1996 to October 15, 1997. He and his wife Amy Vivona still live there.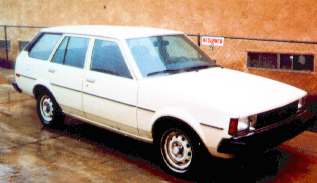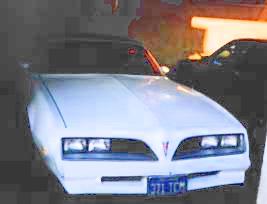 1981 Toyota Corolla and 1977 Pontiac Firebird. These are the only two cars I've ever owned. I bought the Toyota for $1400 in October 1995. It has 207,000 miles on it, and gets about 23 miles to the gallon. I hardly ever have to spend money on it. I used to have a 1977 Pontiac Firebird, from December 1993 to October 1995. It had 190,000 miles on it, and gets about 11 miles per gallon. I sold it to Rob Olden on his 16th birthday.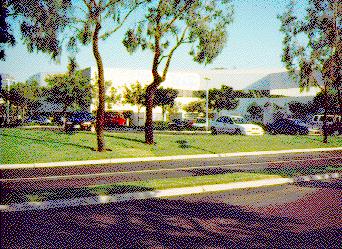 Irvine Compiler Corporation.
This is Irvine Compiler Corporation. I work there full-time as a computer programmer. It's about 25 miles from my house and it takes me 30-40 minutes to get there. I have been working there since April 1994.

Created and maintained by Matthew Weathers. Last updated Apr 20, 2006.